Like Father, Like Son…Sort Of
Warwick's new fire chief, like many who ascend to the top rank, came from a firefighting family. Firefighting was in his blood as a kid and is just as much a part of him at the age of 48, married and the father of a son. But James McLaughlin, who recently took the oath of office in a ceremony at City Hall, picked Warwick to launch his career rather than seek to follow in the footsteps of his father. His father, Gilbert, retired as chief of the Providence Fire Department after 35 years of service. The Warwick Beacon details why the younger McLaughlin took a different path.
Closing Time is Near for Sam's Club
The Sam's Club in Warwick is in its final days. The location, as well as two in Massachusetts, is among those being closed for good. And that has shoppers looking for deep discounts as the store looks to clear shelves. The Warwick Beacon has the update on efforts to bring another retailer into the Route 2 building.
Enrollment On a Roll
Despite an overall decline in Catholic school enrollment throughout the Providence Diocese, Warwick's three parish schools have seen incredible growth over the past several years, most of all St. Kevin School. To kick off National Catholic School Week, all three schools will host open houses for interested families this Sunday, January 31. The Beacon details why the schools are bucking the trend.
Robot Invasion in Warwick Schools
Over the next few months, elementary schools throughout Warwick will be taken over by robots one by one. With the help of seniors from the Warwick Veterans Memorial High School Robotics Team, 15 students per school have the opportunity, over the course of one week, to work on robotics kits, assembling a small robot and programming its various motions. So how did this all come together? The Beacon breaks it down.
End of an Era, Beginning of New one
Papa Razzi, a fixture in Garden City Center for two decades, is closing Sunday and reopen later this year as an Italian eatery named Avvio Ristorante. A release indicates the menu at Avvio "will feature inspired Italian classic dishes along with Neapolitan pizzas and a wood-fired grill." The Cranston Herald has more on the transition, including when the new restaurant will open and what to do if you have a gift card to Papa Razzi.
Necessity's the Mother of Invention
When students in Cranston found out they had to move school projects from one computer system to another to document their educational career, they were not happy about the daunting task. But that's when Rashard Hinds jumped into action. The Cranston Herald details what he created that saved tons of time for stressed out seniors.
Horror Movie Shot in RI to Premiere in RI
Amy Wade had a long, tough journey to reach "Condo Hell" – an independent horror movie that Wade wrote, directed, and co-produced. (She also acts in it.) The premier is Sunday at 7 p.m. at the Stadium Theatre in Woonsocket. The Providence Journal details how the project came to life and what Rhode Island landmarks appear in the film.
Town Administrator Warns Against Sewer Squabble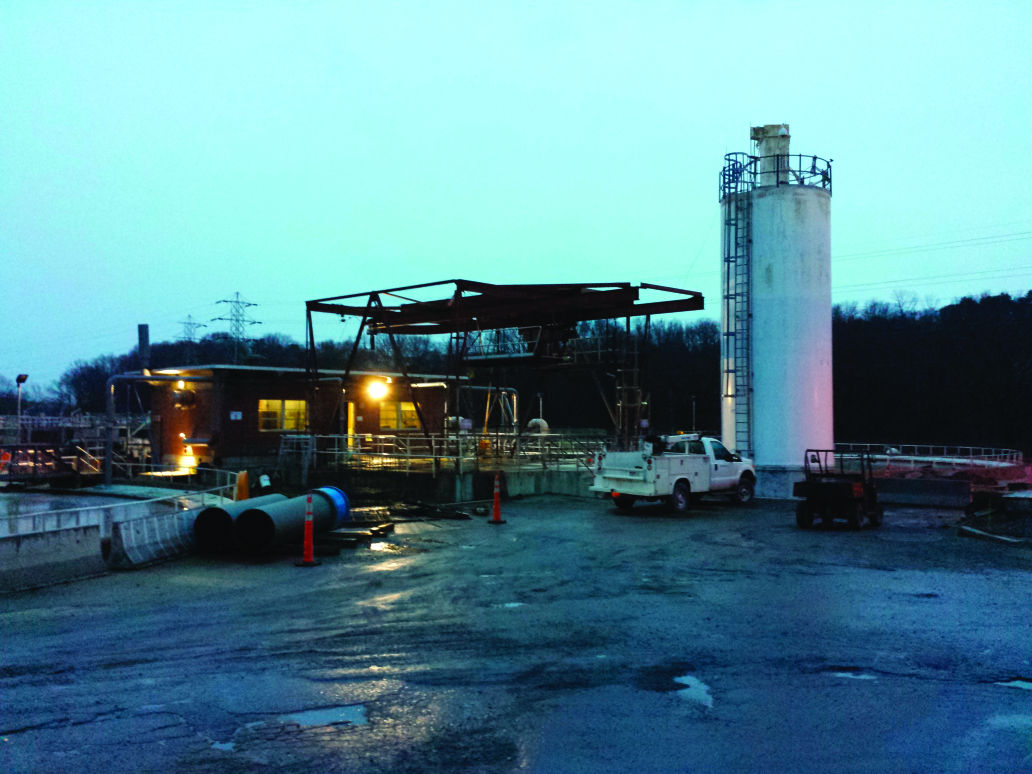 North Smithfield Town Administrator Paulette D. Hamilton is advising her community's Town Council to sign an inter-jurisdictional waste agreement with the city of Woonsocket, saying the town could be left out in the cold with nowhere to go if the agreement isn't signed by Nov. 30. To read more, see The Call.
It's Bon Appetit at LeFoyer
Trevor Sawchuk says that he cooks for every man. Originally from Winnipeg, Manitoba, in Canada, Sawchuk moved to Rhode Island in 1999 and recently took on his role as executive chef at the Fountain Street Grille at LeFoyer in Pawtucket. Read a profile of Sawchuk in The Times.
Cleats Count: Soccer Player Scores for Needy Kids
Anyone who knows Taylor Ross can't be surprised that at the mere age of 19 she's already started her first nonprofit organization to collect soccer spikes for youngsters in third-world countries. You're likely to enjoy reading Jon Baker's story in The Times and The Call about the former Burrillville High School student and University of Rhode Island sophomore soccer player.
PR Position On Hold
The Woonsocket School Department's plans to hire a Massachusetts public relations company to manage its communications and social media releases was put on the back burner after the department's legal counsel indicated such a contract requires competitive bidding. Details are in The Call.
#DStrong: Finding solace in the fight
The Westerly boy with pediatric cancer
who inspired the hashtag #DStrong
and amassed support from thousands of people across the world for his wish to become famous said he lives life "second by second."
In an interview with The Westerly Sun
, Dorian Murray and his mother, Melissa Murray, describe how their experiences led the 8-year-old to become a spokesperson for child cancer awareness and what it's like to know time is limited.
Westerly officials say town gave lifeguard service free to a resort
Officials in Westerly say the town provided more than $30,000 worth of lifeguard services for free over a period of two-and-a-half summers to the owner of a Misquamicut resort,
according to a report in The Westerly Sun
. Members of the town council are now exploring whether they should bill the owner of the Atlantic Beach Casino Resort, a time-share facility at 319 Atlantic Ave., for the services rendered.
Westerly cigar bar receives liquor license approval
There's a new bar in downtown Westerly, but neighbors are fuming. The Westerly Sun reports that the Vintage Cigar Lounge & Club received approval from the licensing board despite heavy concerns over how a smoke-friendly location could impact surrounding businesses and property owners.
Hitachi to purchase Hi-Tech companies in Ashaway
Hitachi Metals Ltd. of Tokyo, Japan, has announced it intends to purchase HTP Meds and Hi-Tech Machine and Fabrication, both located in the Hopkinton Industrial Park on Gray Lane, according to an article in The Westerly Sun. The $84 million deal is expected to close in the first week of February.
Suspended Teacher Returns to Classroom
A Chariho High School teacher suspended without pay after video of him performing an off-color comedy standup routine surfaced online is back in the classroom.
The Chariho Times
has more on the controversy that landed the teacher in hot water.
Narragansett Mourns Town Manager
The untimely death of Town Manager Pamela Nolan shocked the Narragansett community earlier this week. Nolan was found unresponsive in her home on Tuesday morning, and police concluded that she had died of natural causes at 66. With the community mourning the loss, family, friends and colleagues took a moment to reflect on Nolan's life, her time in Narragansett and her wonderful sense of humor. The Narragansett Times has more.
Getting an Edge Up on Winter
Although last weekend's first significant snowstorm of the season dropped more than 7 inches in Johnston, there were no problems with the town's roads or public buildings. One reason, in particular, was because the roads were pre-treated with a special mix that Department of Public Works Director Arnie Vecchione called a "water and salt solution we refer to as brine." The Johnston Sun Rise has more on how the DPW is getting an edge up on winter.
New Car Wash, New Light
A new car wash in Johnston was thinking about safety as well as suds when it just opened in town, The Johnston Sun Rise has more on the ribbon-cutting and new traffic light the business paid for.
The Question for Alzheimer's Patients: To Drive or Not to Drive?
A team at Rhode Island Hospital is tapping a video-monitoring driving program, originally developed to help teenagers and fleet drivers, to study older drivers with either early Alzheimer's dementia or mild cognitive impairment. It's designed to determine how long people with mild cognitive impairment can safely stay behind the wheel if they get coaching. The Providence Journal has more on this important study.
Actor Michael Douglas Greeted by Protesters at Brown
Movie star Michael Douglas and Israeli human rights activist Natan Sharansky opened their three-university "Jewish Journeys" tour at Brown University in Providence on Thursday evening and were greeted by protesters advocating for the rights of Palestinians. The Providence Journal has more.
UMass Dartmouth: Student Dies from Overdose
The University of Massachusetts Dartmouth community is mourning the tragic on-campus death of a 20-year-old male student Friday, apparently due to an accidental drug overdose. The Fall River Herald has more on the investigation and what the school is doing to stem the tide of drug abuse.
Correia Defends Chief of Staff Salary
Christopher Parayno, the Recently appointed Chief of Staff for Fall River Mayor Jasiel Correia, is drawing a $78,000 annual salary even though the position in the fiscal 2016 budget is funded for less. The Fall River Herald has more on how the mayor is defending the move and how he's funding the difference in salary.