From New England Tech to Hollywood
When you're watching the Super Bowl on WPRI 12 Sunday, be on the lookout for an ad from New England Tech, featuring Cranston native Tommy DeNucci. The university has also released a three-minute film narrated by DeNucci, that tells the story of how he went "from New England Tech to Hollywood." The Cranston Herald has more.
Lack of Teacher Contract Creates Volunteer Need
Last year 95 percent of all Pilgrim High School senior prom goers attended the After Prom Extravaganza (APE). This "after party," hosted for all prom goers free of charge, runs all night long and includes games, activities and performances for students. The program began in 2008 after two Pilgrim grads, Tiffany DeSisto and Marissa Salabert, lost their lives in a drunk driving accident. The Warwick Beacon reveals how the lack of a teachers' contract in the city is leaving organizers on the hunt for volunteers.
Changing of the Guard at Warwick School Committee
Following one of the most tumultuous years for Warwick Public Schools (WPS) in recent memory, yet also one of the most prolific in terms of the amount of initiatives tackled by the School Committee, Jennifer Ahearn decided to step down as committee chairwoman. During the committee's Jan. 12 meeting, Beth Furtado, who is no stranger to the position having held it previously, was elected as the committee's new chair. The Warwick Beacon details some of the issues Furtado will face as she takes the helm.
Solved: Mystery Surrounding Rocky Point Structure
Located near the top of the hill behind the former Shore Dinner Hall, a stone structure – once believed to be an observation tower – generated significant buzz on the internet when it was revealed that it had been misidentified. The Warwick Beacon says the mystery has been solved. Find out what the structure is and who cracked the case.
New Wheels for West Warwick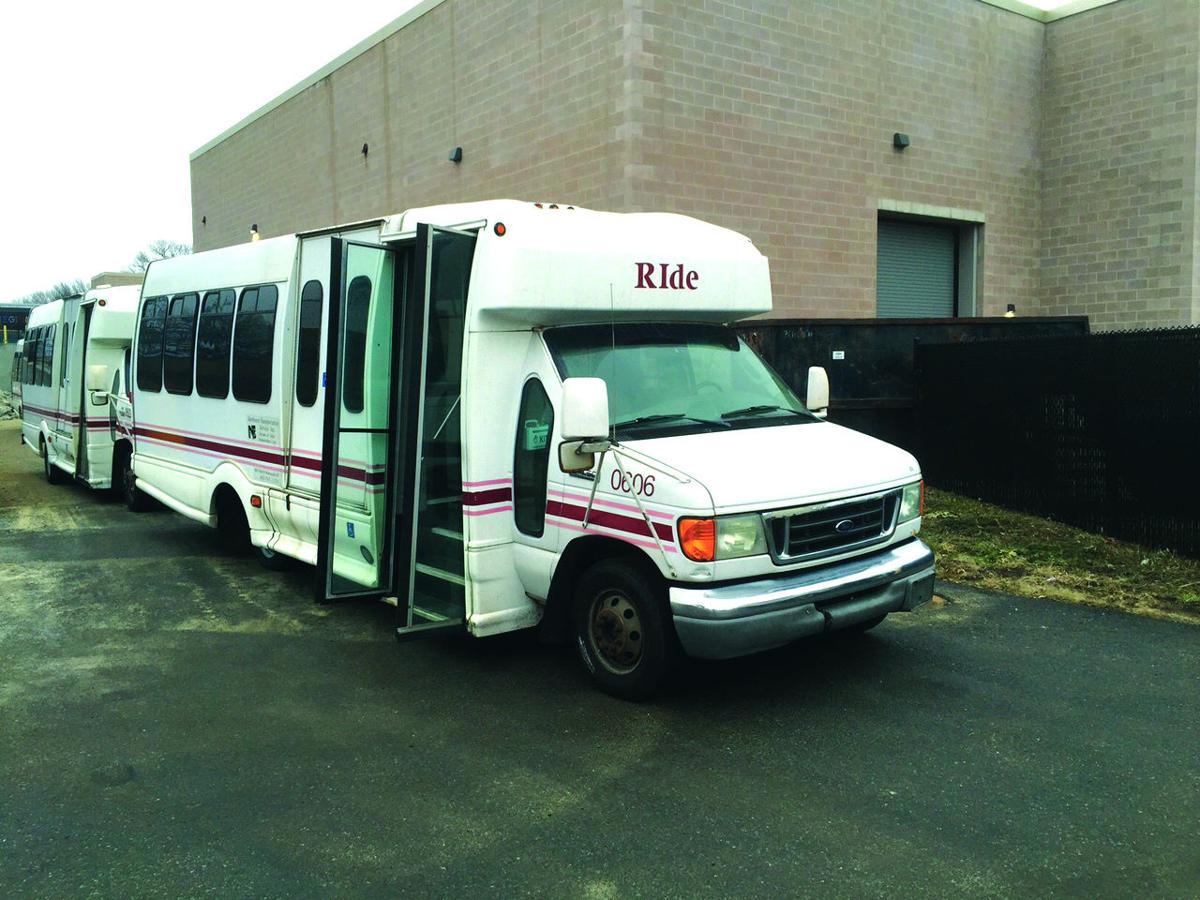 The Town of West Warwick has gained some new transportation, thanks to a donation from RIPTA. The agency is giving the town one of its retired RIde buses. The Kent County Times details how the town got a hold of the bus and what it plans to do with it.
Water park developer wants tax deal in Richmond
The Richmond Town Council this week heard plans for an indoor water and theme park along Route 138, but first the developer wants a deal.The Westerly Sun reported that developers have requested a 20-year property and excise tax abatement in exchange for $40 million up front.
Douglas blasts council for allowing insults in hourlong speech
Former Westerly Town Councilor Patricia Douglas castigated the council Monday for allowing "obsessive hate" speech during the citizens' comments portion of its meetings, according to The Westerly Sun. The remarks came after a dispute between attorneys and allegations of slander by a business owner last week.
Governor: Partnership key in vision for Westerly CCRI campus
The new CCRI campus will be a "talent pipeline" that will prepare both traditional and nontraditional students for jobs at Electric Boat and other employers, Gov. Gina Raimondo told The Westerly Sun this week. Raimondo said the facility will provide a direct solution to Electric Boat's need for hundreds of new workers to help fulfill contracts for new Virginia-class ballistic-missile nuclear submarines and the Ohio-class replacement ships to follow.
Supt. Cautious About Future of NK Schools
Superintendent of North Kingstown Schools Dr. Philip Auger took a somber tone on Tuesday evening as he presented his preliminary budget to the school committee. The superintendent is requesting an approximate $1.7 million increase, or 3.73 percent, for FY 2016. The North Kingstown Standard Times breaks down some of the numbers.
North Kingstown Man Killed in Scituate Crash

A well-known North Kingstown community member passed away last week being involved in a multi-vehicle accident on Hartford Pike in Scituate. Kenneth Pickering, 63, was taken to Rhode Island Hospital shortly after 9:30 p.m. on Wednesday, Jan. 20 where he succumbed to injuries sustained in the accident. The North Kingstown Standard Times has more on how the town is dealing with the tragedy.
Green Jobs Flourishing in South County
Despite RI's recent lackluster job growth, emerging green industries in the state have created a significant amount of jobs in percentages that put other, more traditional industries to shame, according to an action plan discussed by state senators recently. The Narragansett Times details how the green industry is flourishing in South County.
Coffee with a Cop
The Central Falls Police Department held its fourth session of its monthly "Coffee with a Cop" recently at the Adams Memorial Library, where Chief James Mendonca and Officer Paul Savoie, a member of the department's new Community Services Unit, engaged in a robust dialogue with visitors on topics ranging from litter to parking to prostitution. See details in The Times.
Pay Bump for Cumberland's Mayor
The Cumberland Town Council has increased the salary for the office of mayor. The annual salary will jump from $67,800 to $95,500 by 2020. In January, the salary will rise to $88,000, and then there will be three annual increases of $2,500. Councilors hope the move will ensure compensation is a nonissue for people thinking about running for election. Read more in The Times and The Call.
Community Mourning Joe 'The Pieman' Sadlier
Known throughout Pawtucket as "The Pieman," Joseph C. Sadlier was perhaps best regarded for his fresh-baked pies that he provided for various fundraisers and events in the city. However, he also was known as a humble man who was a tireless advocate for the less fortunate. Sadlier died last week at the age of 83. Don't miss a tribute to an outstanding person in The Times.
Plans to Bring Commuter Rail to Woonsocket on Fast Track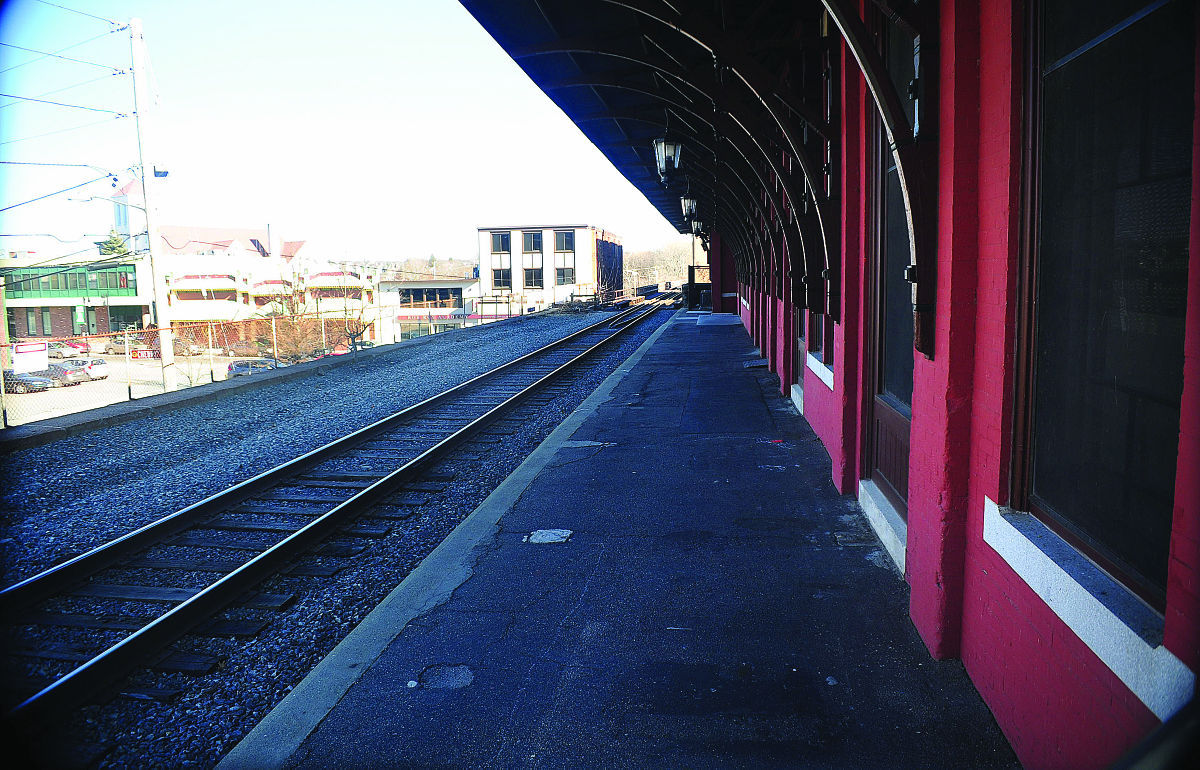 The Boston Surface Rail Company has leased the historic downtown Woonsocket train depot from the state for what reportedly will be a commuter rail hub for a Providence-to-Worcester line. Also, the company's chairman and chief executive officer, Vincent Bono, has signed a contract to purchase an expansive home in city. Details are in The Call.
Fmr. St. George's Chaplain Under Investigation
The Rev. Dr. Howard W. White Jr., former assistant chaplain at St. George's School in Middletown, is being investigated by police in North Carolina, according to a report in
The Providence Journal
. White is among half a dozen former St. George's employees accused in a widening sex-abuse scandal at the elite Episcopal prep school.
Injured Hawk to Greet Public at Audubon Society
The Audubon Society has a new, rescued hawk that will make a home permanently at the education center in Bristol. Only when federal and state authorities ruled that the bird couldn't survive in the wild was it offered to Audubon.
The Providence Journal
has more on how the public can get a view of this majestic bird.
Johnston Honors Buddy Cianci
Like many Johnston residents, Mayor Joseph Polisena was "deeply saddened" when he received word last week former Providence Mayor Vincent A. "Buddy" Cianci had passed away at 74. As a show of respect for a fellow mayor – a man Polisena first met when he served in the Rhode Island Senate, and Cianci was Providence's sitting mayor – flags at Johnston Town Hall were ordered flown at half-staff. The Johnston Sun Rise has more about Polisena's reaction to Cianci's legacy.
Johnston Seniors are #DStrong
People across the country and around the world have been showing their support for Dorian Murray – the 8-year-old Westerly boy facing terminal cancer. Inspired by the story, the Johnston Senior Center is also honoring the brave little boy. The Johnston Sun Rise has the details.
Two Pizza Delivery Men Targeted Within Days
A pizza delivery man was robbed Friday afternoon at gunpoint in lower south Providence, less than half a mile away where another pizza delivery man was robbed on Tuesday. The Providence Journal has the details on both crimes.
Four RI Restaurants Earn 4-Diamond Rating
Gracie's in Providence is one of just four Rhode Island restaurants that has earned the Four Diamond rating from AAA: They are among just 683 throughout North America and the Caribbean to receive this designation for 2016 and account for just 2.3 percent of the more than 30,000 AAA-approved and Diamond-rated restaurants.So, what are the other three? The Providence Journal has the yummy details.
In January, Fall River police responded to at least 16 armed robberies at convenience stores and businesses throughout the city. Convenience store owners talk to The Herald News about what it's like when facing an armed robber and about the everyday threat they face.
Correia Seeks to Market City Real Estate
In an effort to market city properties for development, Mayor Jasiel Correia II is eyeing a consultant to help in that initiative.
Besides packaging and marketing city-owned properties, Correia said his plan includes helping other property owners make their investments more appealing. The Herald News details how the mayor plans to carry out the plan.