With time off, Chafee teams up with his kids
"I've got some money and I'm taking some time off," former governor Lincoln Chafee said Tuesday when reached at his home in Warwick by phone. Chafee said he has worked all his life. But that's changed since he withdrew as a candidate for the Democratic nomination for president. Being out of a job, however, doesn't mean he's been idle. From supporting his daughter's Olympic bid to traveling down under with his son, the former governor tells The Warwick Beacon what he's been up to.
Vets heating system on borrowed time
The heating system in Veterans High School has outlived its practical life. Even the repairs to the pipes need to be repaired. If it fails, the school district has a plan to hold double sessions at Tolman High School. But what about the long term? The Warwick Beacon has the hot details on a major improvement.
Land Records Go Digital
Every workday, City Clerk Judy Wild sees scores of people who visit Warwick City Hall in search of land records. But as a project 12-years in the making comes online, that's about to change. The Warwick Beacon has more on the new system, including how much revenue the city expects to bring in.
Innovation is growing in Cranston
Walking into Agcore Technologies' greenhouse in Cranston is like walking into a science fiction movie. There are more than 100 eight-foot tall tanks filled with dark green water that has air bubbling up through the filtration system. The company is making the "superfood" product spirulina – the same algae that's key in Tom Brady's diet. The Cranston Herald has more on the company and how its benefited from state innovation vouchers.
Local author releases Rhody Ram children's book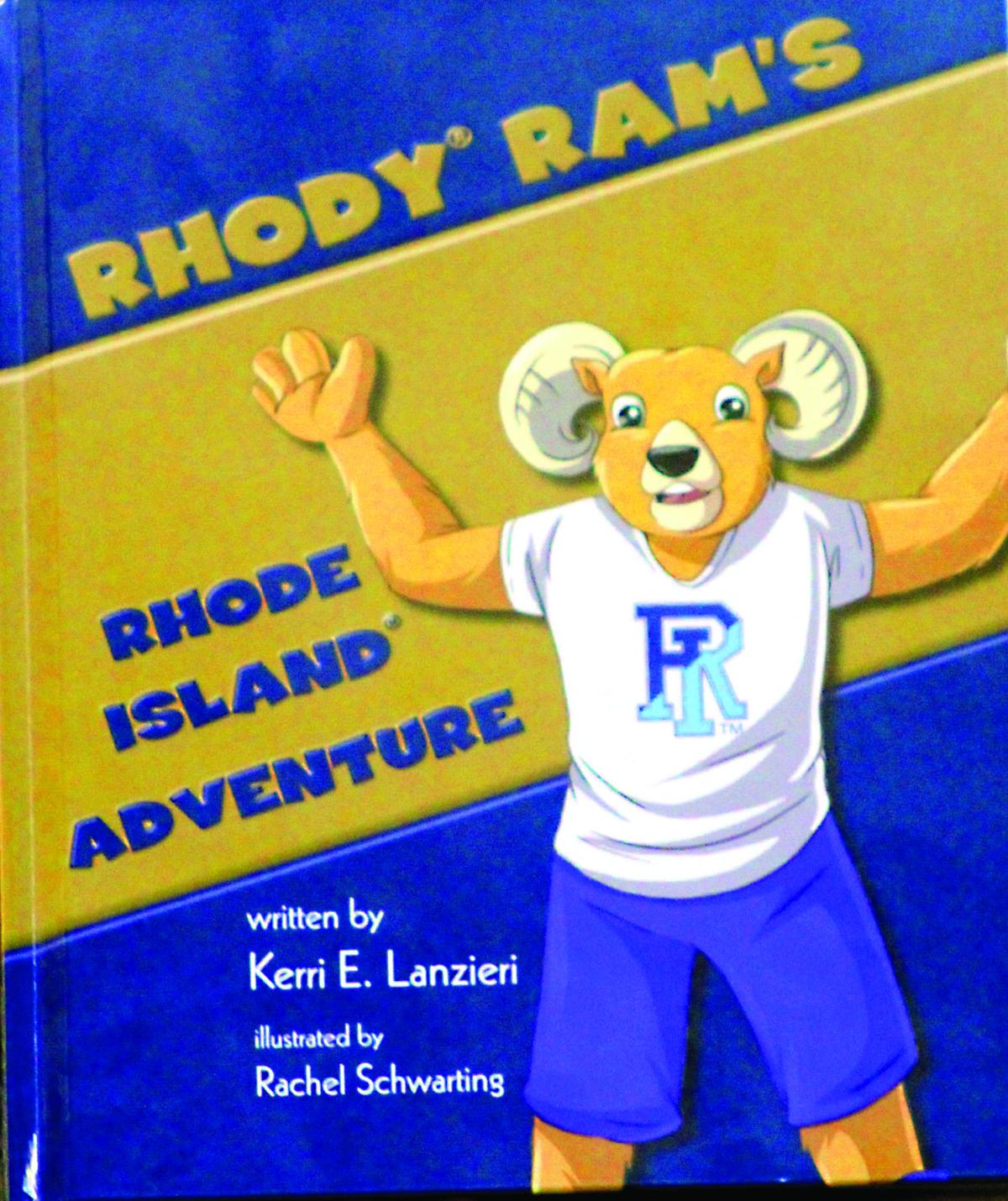 Inspired by her daughter and her profession as a social worker, East Greenwich native and new author Kerri Lanzieri has released a children's book "Rhody Ram's Rhode Island Adventure," giving readers the chance to travel through the Ocean State with Rhody. The East Greenwich Pendulum has more about this labor of love.
Westerly wins R.I. PBS 'Our Town' competition
There may never have been a doubt in her mind that Westerly would come out on top in the competition, but Lisa Konicki couldn't help but let out a loud and happy shout of surprise when she heard the news. Westerly was named one of two communities to win PBS' "Our Town" competition. The Westerly Sun has more about this special honor.
In the Easy Chair with Gina Raimondo
The governor of Rhode Island sat down with The Westerly Sun, sharing not only her political ambitions but insight into what she's like when off the clock, including what's always in her refrigerator and how much time she spends on Facebook
Deep freeze causes pipe damage after thaw
Westerly was hit with numerous calls for help with broken pipes including at the Shelter Harbor Inn and Morgan Medical building, according to The Westerly Sun. The Sun reported that burst pipes caused significant damage to both businesses, as well as at other locations across the region.
State rep proposes time zone change
What if Rhode Islanders didn't have to "spring forward" or "fall back" every year as the traditional daylight savings time approaches? What effect would that have on our health, our children's health and our agriculture? Our economy? The Narragansett Times has more on a bill proposing to change Rhode Island's time zone when and if Massachusetts does the same.
Winning back the fans
Around this time in 2015, Pawtucket Red Sox fans were shocked and stunned after it was announced that there were plans to relocate the franchise to a new riverfront ballpark in downtown Providence. However, as those plans fell by the wayside the team's new management group is looking to rebuild strained community relations and the faith of the fans. The Pawtucket Times has more on the efforts.
Roundabouts eyed for Diamond Hill Rd.
On both sides of its intersection with Interstate 295, there is a stretch of Diamond Hill Road that has been causing headaches for years. Now, as part of a traffic calming proposal, RIDOT is considering two roundabouts for the area. The Pawtucket Times has the story.
A Waterpark in Woonsocket?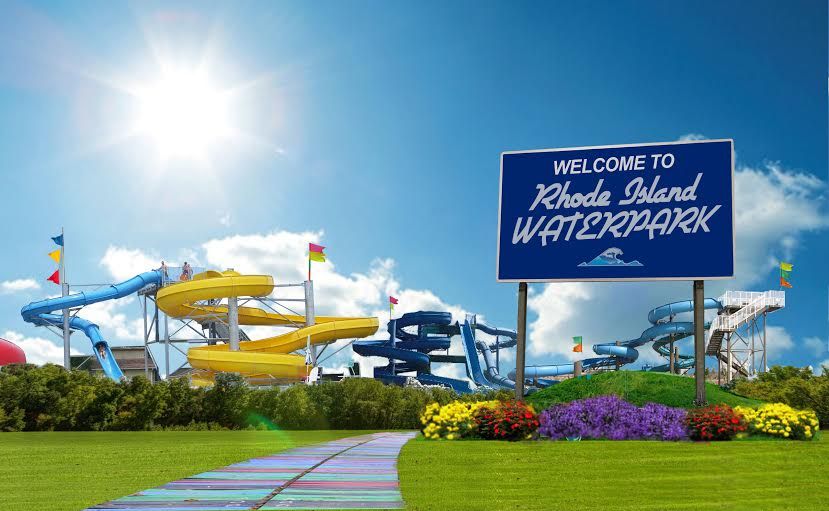 A businessman who is trying to assemble a plan to launch a sprawling water park thinks he may have found at least one piece of the puzzle here – a location. Cascade Water Park LLC began focusing on sites in the city after unsuccessful efforts by the company to find suitable locations in other communities, including Pawtucket. The Woonsocket Call has more.
Giving the gift of music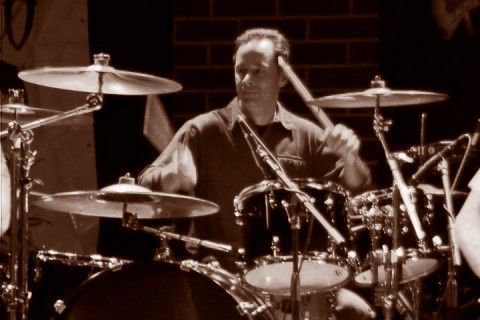 When rock drummer Domenic A. Izzi Jr. was killed by a drunk driver in 2012, his parents were crushed, but they refused to let him die in vain. The Smithfield couple launched a charitable foundation in his name dedicated to enriching the lives of young people through music, by providing them with musical instruments. The Woonsocket Call has more on which school is benefitting now.
Just keep swimming, swimming, swimming
The Barrington High girls swimming team wasn't going to let a little early adversity derail its quest for a second consecutive state team title. The Eagles' chances for a successful defense of their state crown took a serious blow in the first event of the day when the 200-yard medley relay team was disqualified for an early start by one of its swimmers. So how'd they pull it off? The Providence Journal has the details.
New indoor recreation center coming to Johnston
Flanked by members of the Town Council, School Committee, and local legislative delegation, Mayor Joseph Polisena announced construction of the Johnston Indoor Recreation Center – which will reportedly be the first public recreation facility of its kind in Rhode Island – will begin soon. Polisena told people who attended the announcement: "The new indoor facility will be a 22,000-square-foot metal building, and will consist of three courts that can be used simultaneously and will feature a rubberized floor with bleachers, a conference room, and offices." The Johnston Sun Rise has more what activities will be held at the center and how the town is paying for the building.
Silver Apple for Graniteville pre-school
Five educators at Johnston's Graniteville Pre-School received special recognition last week. Nancy R. Mendizabel, CEO of Apple Valley Insurance in Smithfield, presented the teachers with the Silver Apple Award, which was created by the agency. Graniteville Principal Maria Petronio-McAfee called the award a "special show of support for education and the children's future by developing a strong educational foundation from the pre-school level and up." The Johnston Sun Rise has more on why the pre-school was honored.
White House taps Providence to combat chronic absenteeism
The White House has chosen Providence as one of ten cities selected to combat chronic absenteeism. The initiative, announced by the White House and the U.S. Department of Education Friday morning, is focused on the five to 7 million students who are chronically absent each year. Chronic absenteeism is defined as missing approximately 18 days in any school year. The Providence Journal details how the program will work.
Go back to college….one day
For anyone who has wished they could go back to college — even just for a day — now you can. Three award-winning professors from some of the country's most prestigious colleges will speak about art, music and film at One Day University in Providence. The Providence Journal has more on the April event, including the topics that will be covered.
Spotted in Providence: Are Culpo, Amendola a couple?
Is Rhode Island's own former Miss Universe Olivia Culpo dating New England Patriots receiver Danny Amendola? That's a big question and a hot rumor on social media and some websites. The Providence Journal has more on where the duo's been spotted around town.
A history of Fall River mill fires
In a city built on its mills, it's only natural that as the structures begin to age they also become fire hazards. Over the years, firefighters have responded to numerous mill fires in the area. Some have claimed entire structures, like this weekend's fire while in other cases firefighters were able to douse the flames before significant damage occurred. The Fall River Herald takes a look back.
Good fortune for local Chinese food restaurant
Vickie's Chinese Food Restaurant is a non-descript little place on Swansea Mall Drive with a simple lit sign out front that reads "Chinese food," so it's a surprise for newcomers to learn it has been voted among the top 100 Chinese restaurants in the United States. So what makes Vickie's different? The Fall River Herald News has the story.