Warwick's City Centre gets jump start
In a rare move where the full council and the mayor are in agreement, the parties announced this week they would jointly sponsor tax stabilization to "jump start" City Centre. As The Warwick Beacon reports, the Tax Stabilization Agreement would become the city's first program to stimulate development with tax incentives.
Back to Business at Cozy Grill
Exercising a warrant, State Police searched the Cozy Gill early Tuesday morning and the popular Warwick Avenue restaurant was closed for the day. But the next day, balloons and flags were flying outside the restaurant and scores of loyal customers were enjoying breakfast and coffee. The Warwick Beacon has reaction from the popular restaurant's faithful.
New use for Warwick's old dome?
The dome may have a new home – at least that's what Norman Cook thinks. Cook was one of those who couldn't understand why the geodesic dome on Airport Road built in 1962 couldn't be saved from the wrecking crane to make room for a regional Enterprise Rent-A-Car facility. But Cook did more than lament the possible loss of an Ocean State icon. He set out to save it. But can plans to turn it into a new home for the Quonset Air Museum take flight? The Warwick Beacon takes a look.
Welcome to Knightsville
Ward 5 Councilman Christopher G. Paplauskas drives by the "Welcome to Knightsville" sign on Park Ave. almost every day, and for a long time, he's wanted to do something to improve it. This week, he and a group of Cranston friends and volunteers did just that – and the results are wonderful. The Cranston Herald has more.
App allows random apps of coffee
Whether it's for early morning meetings or after dinner, coffee often brings us together. Kaneland LLC, a local start-up founded by a Warwick native and based out of Providence, hopes to bring us even closer through their newest app, Nack. The app allows users to surprise family, friends and even complete strangers with a cup of Joe anywhere in the world, in what the company has deemed "random acts of coffee." The Cranston Herald has the details.
Art on Main Stroll returns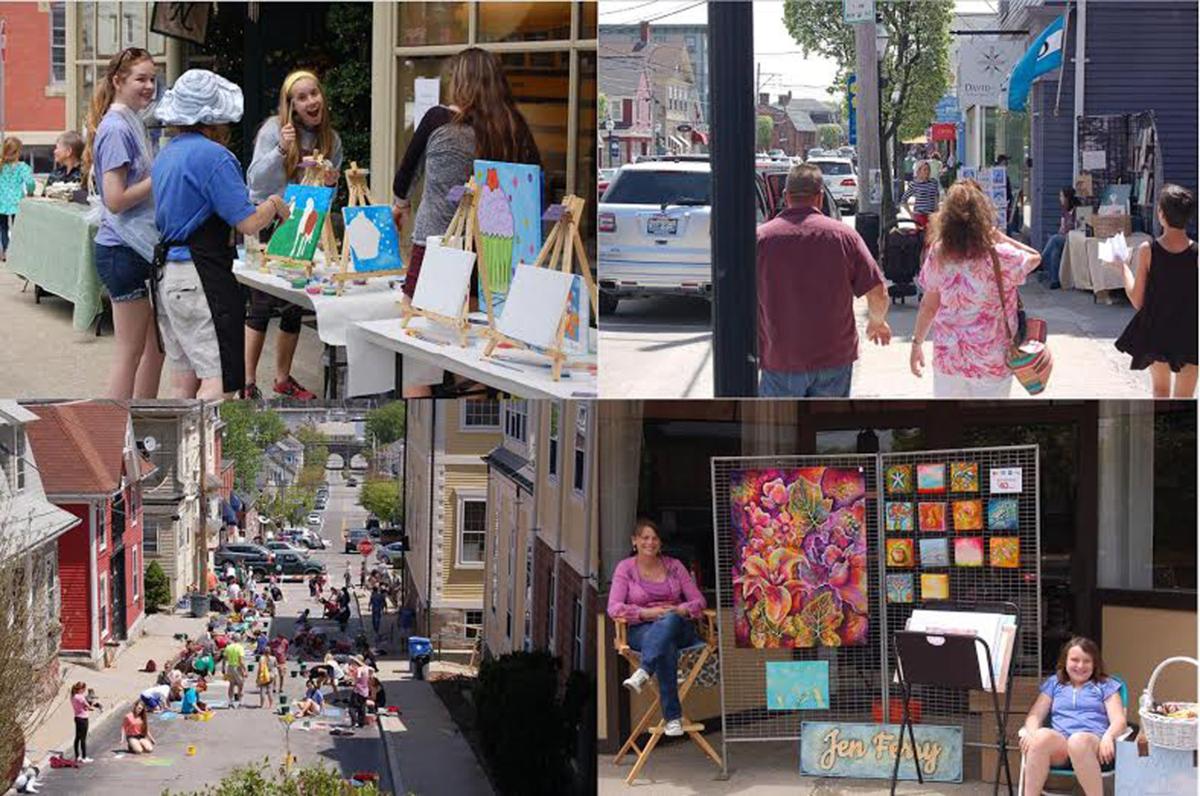 One of the rites of spring in East Greenwich, the "Arts on Main Stroll", is set to return to Main Street Saturday May 7. Artists young and old will be displaying, creating and selling a variety of artistic creations. Lining Main Street will be local artists featuring; paintings, sculptures, photography and more. The East Greenwich Pendulum has more.
Other Headlines:
Westerly beach fees on the rise
The town council voted unanimously to accept the Recreation Department's proposal to raise beach parking rates for the 2016 season at Westerly Town Beach and Wuskenau Beach. Based upon last season's sales, the town will earn an additional $38,000 from the increased fees. The Westerly Sun breaks down what the increases will cost beachgoers.
Man nabbed in antique car theft
A Warwick man is facing charges after police said he and an accomplice used a flatbed truck to steal an antique car from a town resident in February and then sold the car to an unwitting buyer. The Westerly Sun has more  on the suspect and how police made the arrest.
Celebrating 50 years with Father Joe
The parish communities of Saint Basil the Great Melkite Catholic Church and the former St. Elias Melkite Church gathered recently for a divine liturgy of thanksgiving commemorating the golden jubilee of the ordination of the Right Rev. Archimandrite Joseph S. Haggar, who is better known as Father Joe. Read about the celebration in The Times and The Call.
Millville celebrates 100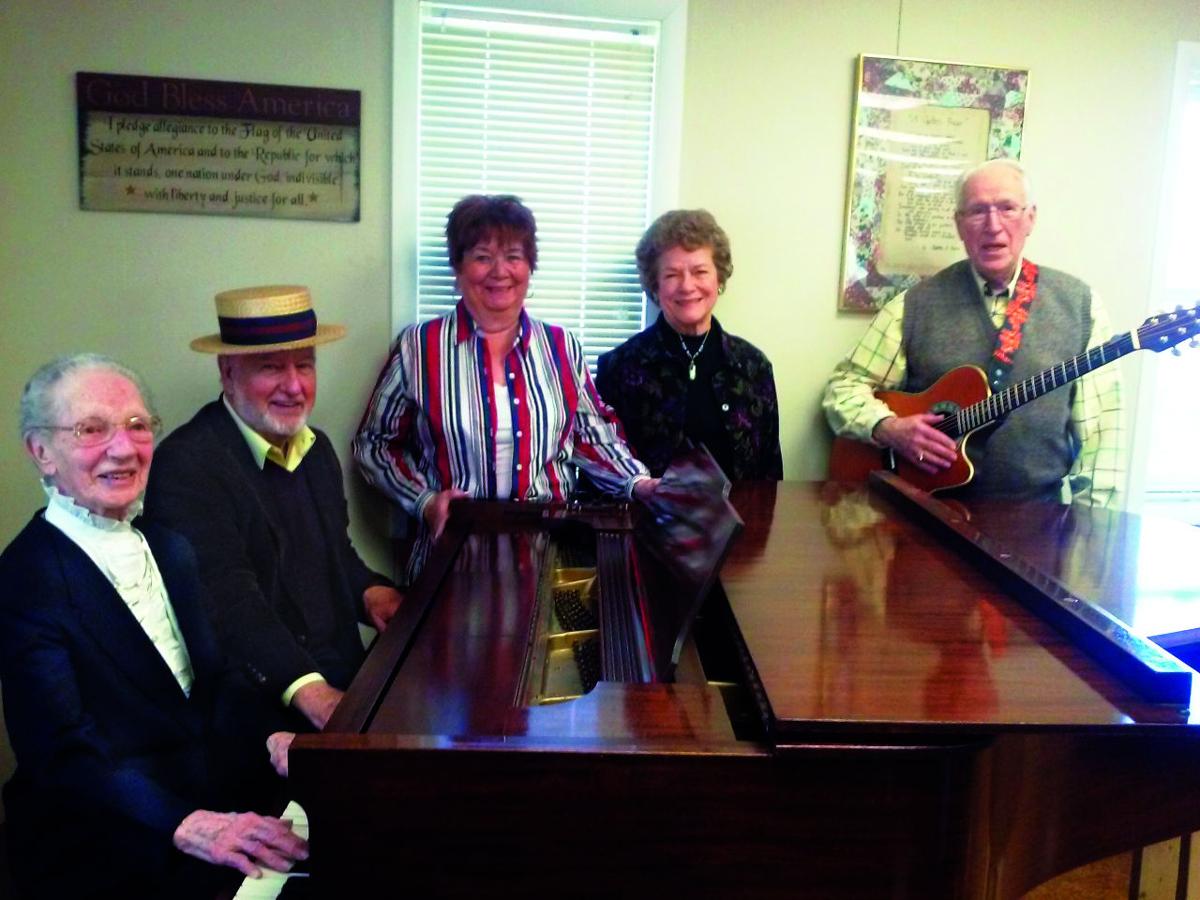 The Town of Millville is commemorating its founding in 1916 with a yearlong 100th-anniversary celebration that begins May 1, and tickets are on sale for one the premiere events – the Millville Memories Show. Read about it in The Call.
Pawtucket bids farewell to planning director
Former and active municipal officials in Pawtucket expressed high praise for Barney Heath, when reacting to news that the planning and redevelopment director for the city will be moving on to take a position in Newton, Mass. Learn more in The Times.
Smart growth in Woonsocket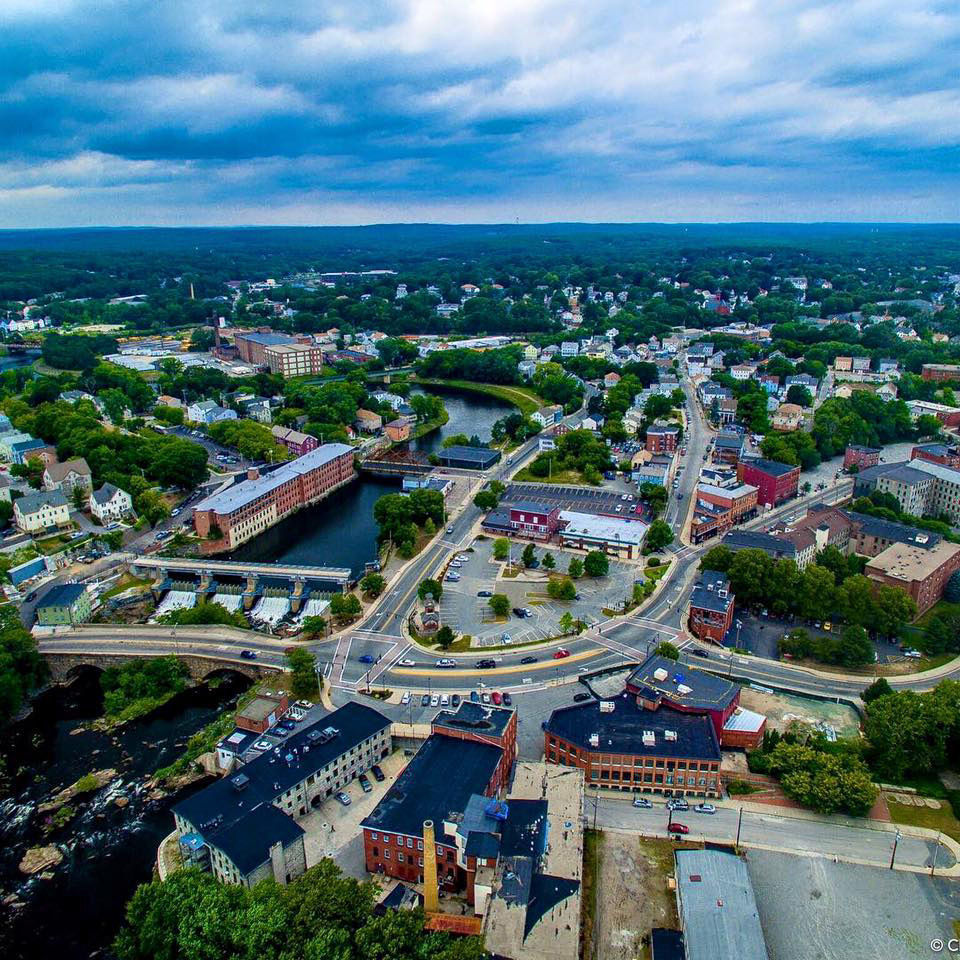 Woonsocket is getting some recognition for putting its money where its mouth is when it comes to promoting downtown as an arts entertainment district. For its efforts, the city is the recipient of the 2015 Outstanding Smart Growth Policy Award from Grow Smart Rhode Island. The story is in The Call.
Citizens Bank Deal Moving Forward
The Town Council on Monday unanimously approved a 20-year tax agreement with Citizens Bank in connection with the company's March announcement of plans to build a new corporate campus on the west side of Route 295 on Greenville Avenue.  So, how will the corporate park affect traffic and town services? The Johnston Sun Rise crunches the numbers on the agreement.
First-graders receive 'thank you' from soldier
The first-graders at Sarah Dyer Barnes Elementary School got a special treat last week when Pfc. Alexander Frenze of the U.S. Army's 82nd Airborne Division came to visit. Back in December, the students made cards and wrote special messages of thanks and good wishes inside them, and shipped them off – along with some fun care package treats – to Frenze and his fellow soldiers serving overseas. The Johnston Sun Rise tells us what happened when he showed up at school to thank the students in person.
Other Headlines:
Newport man, 82, makes sure his SUV stands out from the crowd
You might notice Al Monteiro's blinged out SUV driving around Newport – with chrome accents and lots of accessories. It's not unusual to see vehicles souped up. But it may surprise you that Monteiro is 82 years old. The Providence Journal introduces you to this car lover and where he comes up with the ideas to pimp his ride.
RIDOT seeks federal money for 6-10 Connector project
Rebuilding the Routes 6 and 10 Interchange beneath an earthen cap could cost just under $600 million, state transportation officials said in a request for federal funding, and the project could cover more bridges along the highway than initially planned. The Providence Journal has more details on the grant program RIDOT officials hope will help pay for the project.
Stan Lee coming to RI Comic Con
Stan Lee, the man behind many of Marvel Comics' greatest successes, will attend Rhode Island Comic Con in November, the event's promoters announced Friday. The event, from Nov. 11 to 13 at the Rhode Island Convention Center and Dunkin' Donuts Center, also includes Arthur Darvil of "Doctor Who" and Jason David Frank of "Power Rangers." The Providence Journal has more on Lee's appearance at the event.
Then and Now: Aaron Hernandez Verdict
Just a year ago Fall River was the center of the American media universe. A jury had found former New England Patriot's tight end Aaron Hernandez guilty of murder for the shooting death of Odin Lloyd. The Fall River Herald News compares then and now.
Woman's search for her father leads to Fall River
With her laptop perpetually open to ancestry.com and her dining room wall covered in index cards that bear the names of close and distant relatives, Laura Flanagan is trying to solve a mystery. She's enlisted modern technology, traditional research, and old-fashioned conversation, but still can't seem to find her birth father, despite her success in locating family members for several people she's never met. The story is only beginning. The Herald News has more on Flanagan's compelling story and a life that's been less than easy.