Apponaug Circulator project becoming more defined
Officials say the two-way traffic pattern on Veterans Memorial Drive in Warwick will be operational by late summer or early fall, The Warwick Beacon reports. Right now, the completion of the project seems far off because the road is currently a mess – with pavement that has been stripped away to only sand. Find out what's next in the major undertaking.
East Greenwich official submits idea for state slogan
Following the retraction of the not-so-popular "Cooler and Warmer" state slogan, East Greenwich Chamber of Commerce Director Steve Lombardi submitted his own idea, according to a report in the East Greenwich Pendulum. His slogan is Rhode Island: "Our Size Fits All" – which he says is versatile and positive.
Handful of residents show up to pass WCFD budget
Monday's annual Western Coventry Fire District financial meeting was almost a no-go because only 26 voters showed up – just six more than the required 20 needed for a quorum, according to a report in the Coventry Courier. Members of the fire board proposed a budget of $617,757.87.
Cranston native to swim the bay in honor of sister-in-law
A Cranston native, who currently resides in Texas, is planning to return home to the Ocean State to participate in the 40th annual Save the Bay Swim in honor of a loved one. According to The Cranston Herald, Joanne Burrows Sadlowski is planning to swim for her sister-in-law, Alice Burrows, who was diagnosed with a rare form of terminal cancer.
Warwick considers closing more schools in 2017
With the consolidation of high and middle schools underway in Warwick, the administration is also looking into possibly closing some elementary schools for the fall of 2017. According to The Warwick Beacon, Superintendent Philip Thornton said an evaluation of the district suggested the city also close between four and six elementary schools.
Cops: Landlord broke into tenant's apartment
A White Rock Road landlord is facing charges after police said he ignored requests by a tenant to be left alone, used a key to gain access through a locked door, and aggressively approached the tenant. The Westerly Sun has more on the case.
Westerly police promote 6, hire 2 new officers
The face of the Westerly Police Department continues to change – as officers retire and new ones join the force. According to The Westerly Sun, six police officers were recently promoted and two new ones were sworn in to start their careers in law enforcement.
Sea wall parking bill to be considered
Narragansett town councilors are scheduled Monday to take up discussion on proposed parking limitations at the sea wall. The proposed resolution would make a three-hour parking limit at the sea wall law. The Narragansett Times has more, including how the town would enforce the new law.
Charlestown looks to control goose population
For the fifth year in a row, town officials and volunteers are working to control the resident Canada goose population by using a humane method known as egg addling or egg oiling. The Westerly Sun has more on the process and why officials say it's important.
RI veterans director: Better outreach needed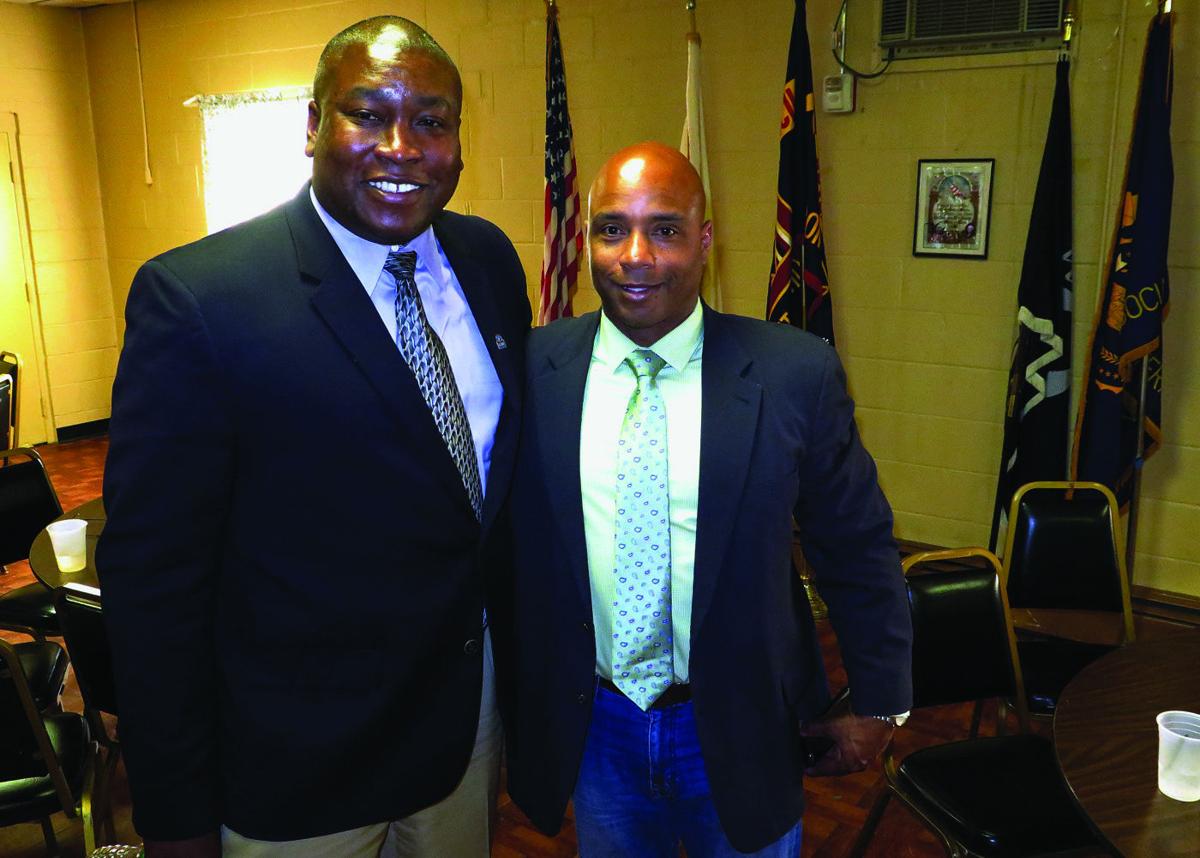 As Rhode Island's new director of veteran affairs, Kasim Yarn, a U.S. Navy lieutenant commander, has set a goal of visiting all of the state's 39 communities to get a better understanding of the work ahead of him. That objective brought him to Woonsocket, where he met recently with veterans that expressed their concerns. Read Joseph Nadeau's story in The Call.
Mom shows deep pride in community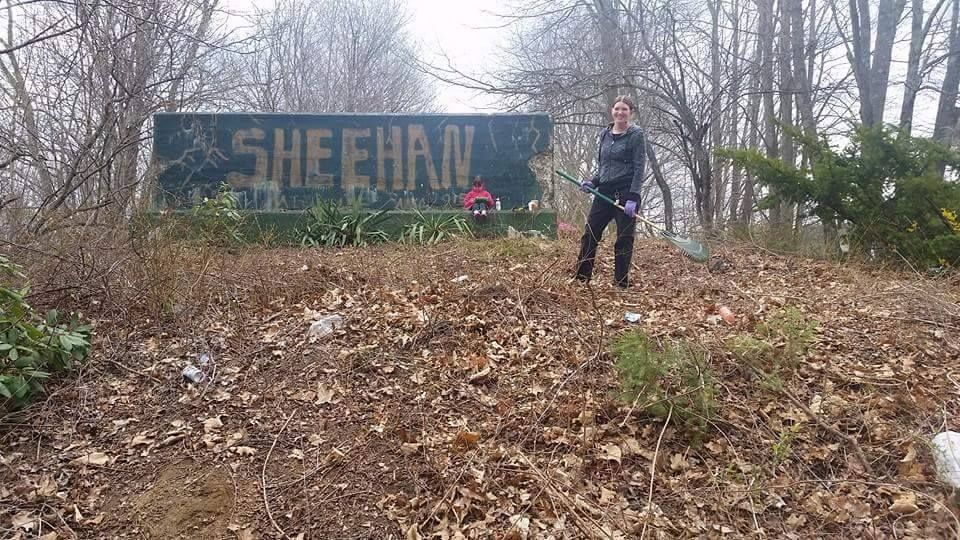 In recognition of Millville's centennial, 28-year-old Meghan Sheehan, a single mother of two children, demonstrated some deep pride in her community by working alone to spruce up a forgotten streetscape at the Grand Trunk abutment at Brazeley Avenue and Central Street. Read about her efforts and what the Millville Centennial Committee has planned in Joseph Fitzgerald's stories in The Call.
Giveaway winners make surprise announcement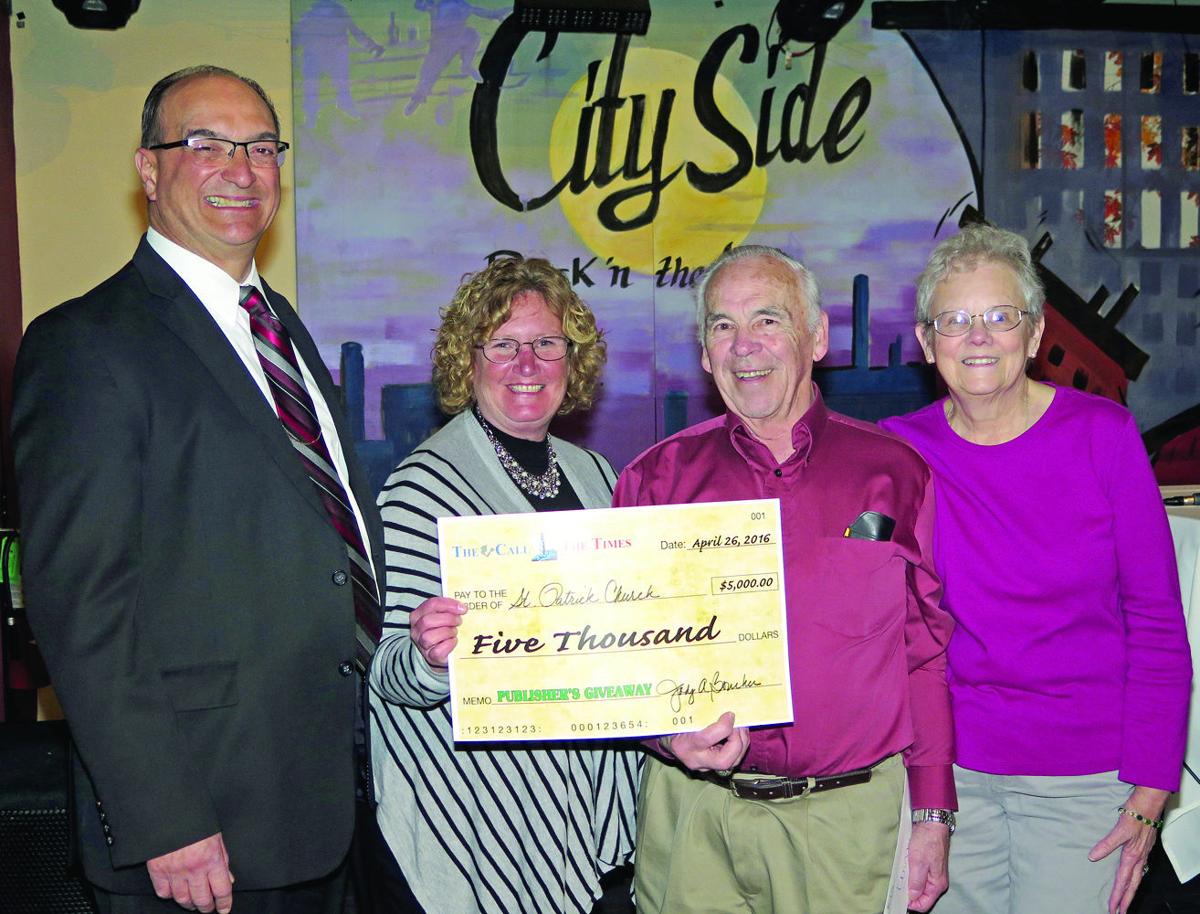 Arthur and Alice Aubin won the $5,000 grand prize in the Publisher's Giveaway sponsored by The Call and The Times. They collected their check at a recent reception held at River Falls Restaurant in Woonsocket and then made a surprising announcement about what they planned to do with their winnings. Get the details in The Call and The Times.
Tempers flare over city fire station
In an emotionally charged meeting held recently at the Agnes E. Little Elementary School in Pawtucket, attendees voiced strong opposition to the proposal by the Grebien Administration to close the Columbus Avenue Fire Station. Read the story in The Times by Jonathan Bissonnette.
Cruzin' for a Cause returning to Johnston
Cruizin' for a Cause – a weekly event held from May through September – is returning to the town for a second year. It features doo-wop music, trophies for a number of car categories, restaurant discounts, raffles, and fun for the entire family. The Johnston Sun Rise has more on how much the event raised last year and where the money went.
Tiverton considering solar farm
The Business Park in Tiverton could become a solar farm if the Town Council approves a proposal by Kearsarge Energy. According to The Fall River Herald News, that company – a coalition of three energy firms – wants to lease up to 90 acres of land in the Business Park, formerly the Industrial Park, on Fish Road at Route 24.
Investigation into St. George's sex abuse scandal
The Rev. Howard "Howdy" White is one of the people named in the St. George's sex abuse scandal. In an investigative report, The Providence Journal says it has uncovered sexual abuse accusations that have trailed the Epsicopal priest who was fired from the elite Middletown school in 1974.
The Rhode Island Public Transit Authority is shaking up bus routes through Providence's East Side and East Providence to provide new service to the planned South Street Landing nursing school project, Butler Hospital and a shopping center in Seekonk. The Providence Journal has more on when these changes would take effect.
Ryan Leaf following similar path as Chris Herren
As the Herren Project celebrates its fifth anniversary, its founder – former NBA player Chris Herren – is getting the admiration of another athlete with a troubled past. The Fall River Herald News details what former NFL quarterback Ryan Leaf has to say about Herren and how Leaf is also reaching out to those battling addiction.
Hearing date set in Fall River trash dispute
An investigation hearing is set with the Department of Labor Relations between the city and the Department of Community Maintenance sanitation workers on May 23 over cross-accusations of unfair labor practices. Talks between Mayor Jasiel Correia II and the union ended this month and the freshman mayor announced he would privatize the city's solid waste program on July 1 and lay off approximately 25 city workers.ment of Community Maintenance sanitation workers on May 23 over cross-accusations of unfair labor practices. Details in The Herald News.