Station Fire Memorial rising from ashes
The site of The Station on Cowesett Road in West Warwick was buzzing with activity this week as crews pushed ahead to build a lasting memorial to the 100 people who lost their lives when the nightclub burned on Feb. 20, 2003. The Warwick Beacon has more on the fundraising efforts for the long-awaited memorial.
1st school consolidation meeting this week
The first of three meetings on elementary school consolidation is scheduled next Thursday, and the community is preparing. The meetings, required by the Department of Education before a vote to close a school, will be held October 6 at Warwick Vets, October 13 at Pilgrim and October 17 at Toll Gate. All start at 6:30 p.m. The Warwick Beacon has more on the plan.
Library plans 'Haunted History' tour
Just in time for Halloween, Cranston Library's Oak Lawn branch is celebrating its paranormal history. Disembodied voices, flickering lights, falling books, and more have been experienced by both library visitors and staff. The Cranston Herald has details on a 'Haunted History' tour planned at the branch.
Quonset's RI Fast Ferry gets OK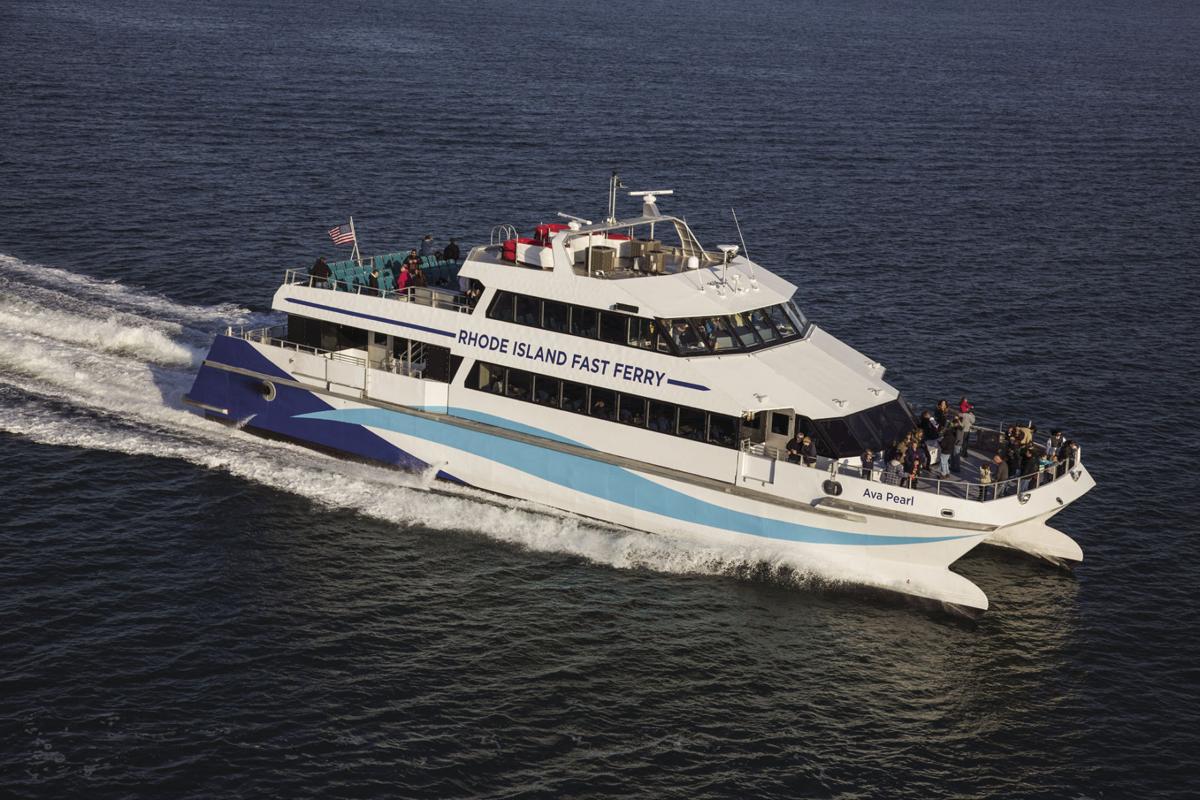 After three years of battles with competitors and the Town of New Shoreham, Rhode Island Fast Ferry (RIFF) has been given the go-ahead to begin service between Quonset and Block Island. The NK Standard-Times has more on the deal, including why not everyone is happy about it.
2 charged with mail theft
A 22-year-old woman and a 14-year-old boy are facing charges following an investigation into reported postal thefts this week along Shannock Village Road. Police charged Josephine Hoffman, of 38 Railroad St. in Charlestown, and the 14-year-old, also of Charlestown, with larceny under $1,500. The Westerly Sun has more on how police made the bust.
Child left on bus, officials investigating
The Westerly Public Schools' transportation director inadvertently locked a sleeping child in a minibus for close to 45 minutes after returning the vehicle to the bus parking lot last week, prompting criticism from rank-and-file drivers and raising concerns at the police department about the district's notification practices. The Westerly Sun has reaction.
Five-stars for Westerly's preschool program
The Westerly School District's Early Childhood Preschool program has been the talk of the state the last several months — in June it received a five-star rating from Rhode Island's quality rating system, BrightStars. Westerly was the first and is the only public school preschool program to earn the five-star rating — the highest that can be awarded. The Sun has more on what makes the program stand out.
Going from gray to great
An artist with a studio on Montgomery Street in Pawtucket, Mimo Gordon Riley is accustomed to putting brush to canvas in order to bring color and imagination to life. Her most recent project, however, is a much more large-scale operation. She recently started painting a mural on the formerly gray concrete slab facing the Blackstone River and the Exchange Street Bridge. Read the colorful story in The Times.
Officials: Commuter rail plans spawn other projects
Even though commuter rail service is not expected to arrive in Pawtucket until 2019, one of the first signs of transit-oriented development near the proposed station at the Pawtucket and Central Falls line is in works. Details are in The Times.
Turning cooking into a career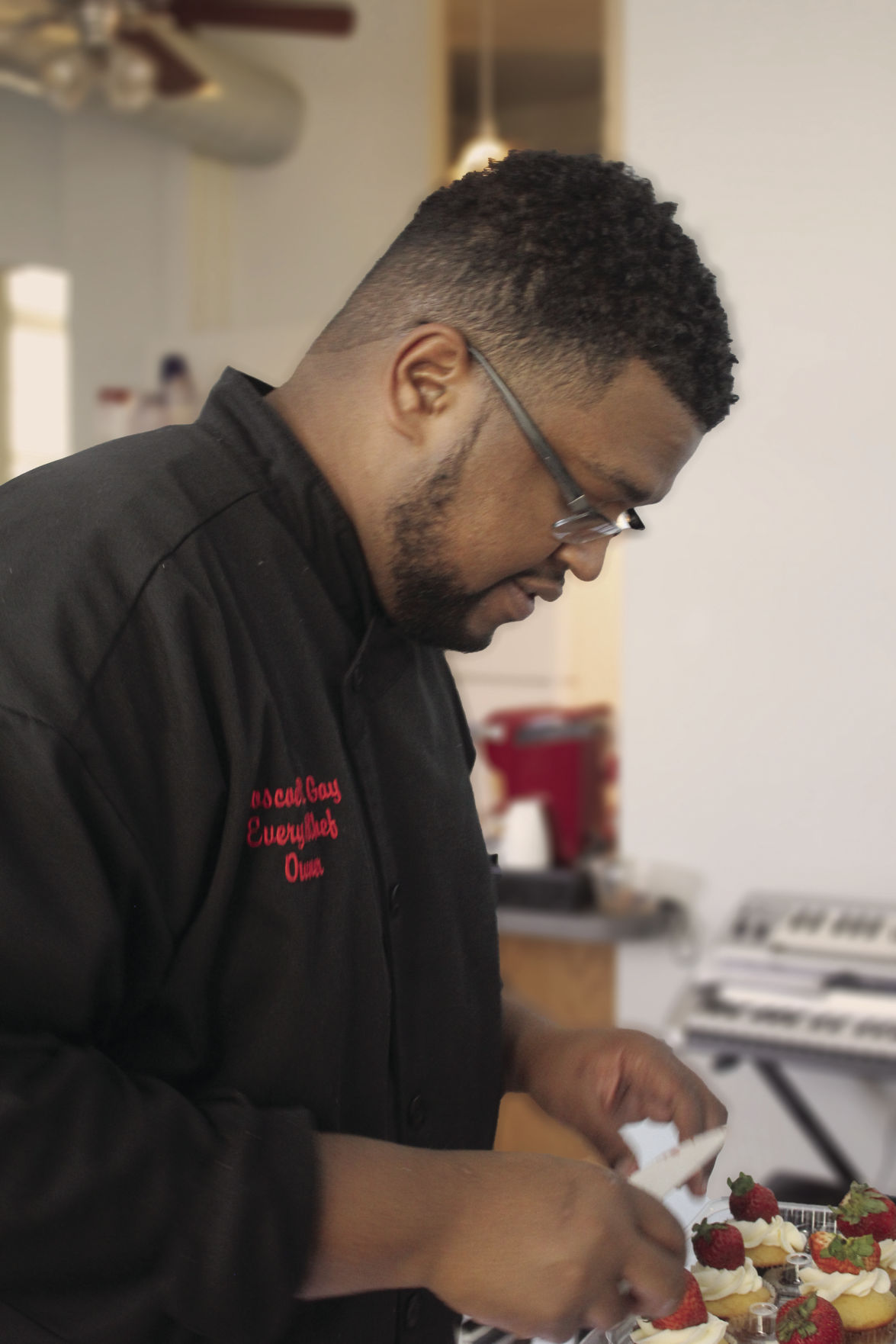 Roscoe Gay works as an analyst for CVS and is a volunteer teacher at NeighborWorks in Woonsocket, but he hopes to eventually run Every1sChef, his personal pastry and food preparation business, full-time. Learn what Gay has cooking in The Call.
Plant hearing pushed back
The Rhode Island Energy Facilities Siting Board has approved Invenergy's motion for a 30-day extension to secure a water source for its proposed $700 million natural gas-fired plant in Pascoag, which means the board's final hearing scheduled for Oct. 13 in Warwick is canceled. Read about it in The Call.
Long-simmering tensions over Scituate Reservoir bubble up
For about two-thirds of the people of the state, the Scituate Reservoir is the font that quenches their thirst, washes their dishes and waters their lawns, a precious resource to be protected at any price. But many who live in the town that hosts the sprawling reservoir say the trouble is, there are times when it feels like everybody expects them to pay that price. The Providence Journal has more on what has residents soaking mad.
Teams salute veterans
The game was billed as a "Salute to Service," as the Rhode Island Interscholastic League that governs all school sports in the state teamed up with the Rhode Island National Guard to honor the nation's veterans. In the middle of it all was Don Iafrate, Johnston High class of 1967, who served as the game's honorary captain. The Johnston Sun Rise has more on the event and how Iafrate served the country.
Still at large: Future uncertain for Cliff the coyote
It's still a Cliff-hanger for the worldwide audience of animal lovers worried about the plight of Rhode Island's favorite coyote. Cliff remains at large on Aquidneck Island one week after authorities — relenting to outrage over plans to hunt him down — opted instead to try and capture the coyote and place him in a zoo. Check out The Providence Journal for an update.
Police: DNA proves survivors lied about fatal crash
Since that awful morning in July when the Providence police came to tell her that her son D'Andre had died in a crash that injured two other men, Latarcia Bonds was sure he wasn't the driver. Now, science may have proven a mother's intuition right. The Providence Journal takes it from there.
Providence Plan feeling freeze after embezzlement
As the Providence Plan grapples with a $600,000 embezzlement discovered in July, one funder has canceled an existing grant, and three others are freezing current grants while investigators and forensic auditors untangle how an employee managed to siphon the money, and what specific funds he stole. The Providence Journal has more about the fallout.
Amazon ships first products from Fall River
Freetown and Fall River delivered for Amazon, now it's time for Amazon to start delivering. After months of hiring employees and building the only 1 million-square-foot facility in New England the first product went out the door Friday. The Fall River Herald News reveals what the first item was.
From homeless to home
Courtney Morris no longer has to wonder where she and her children will sleep at night. Or where they will go to school. And she now has a safe place to store her things. "As of 2 p.m. Sept. 26, my family and I signed a lease and we are no longer homeless," Morris told the dozens of officials who gathered for a ribbon cutting Thursday morning at Carpenter's Glen affordable housing development in East Taunton. The Fall River Herald News has more on Morris' journey.