Council gives green light to 2 solar parks
The city came a step closer to getting its first two solar parks, plus reduced electric bills and payments amounting to $300,000 annually, with City Council approval Monday of zone changes sought by Southern Sky Renewables of Warwick. The Warwick Beacon has more on the proposed project, including location.
Red Cross, fire depart aim to install hundreds of smoke detectors
No homeowners can afford to go without smoke detectors. That's why the American Red Cross's Home Fire program is making its way to Conimicut with the help of the Warwick Fire Department. Home Fire is a national program that works with local fire departments and partners (partners this year include St. Vincent De Paul, Warwick fire recruits, and Home Depot) to install smoke detectors in local communities free of charge. The Warwick Beacon has more on the program, including when the detectors will be distributed.
Paying tribute to K9 'Bosco'
When I first saw Officer Gregg Bruno's partner, Bosco, he looked more like a pet than a police K9. After all, my idea of a police dog was a German Shepherd – not, like Bosco, a floppy-eared Yellow Labrador. Bosco, who retired in July 2015, had a long and celebrated career with Bruno and the Cranston Police Department. He was laid to rest with full police honors this past week at the Final Gift Pet Memorial Center in Cranston. I attended, clutching tissues for the tears that began on the ride to say goodbye.  Read more about Bosco in The Cranston Herald The Cranston Herald 
Narragansett changing tax system
Narragansett Town Council just approved a single-tier tax system – reversing the town's current tax structure, which taxes commercial properties at 150 percent of the residential rate in a two-tier fashion. The Narragansett Times has more on what this means for the bottom line.
Zoning board taking up rest area
Since 2008, Love's has been trying to build a 24-hour facility on 18 acres of wooded land owned by the Gingerella family of Westerly. Now, the Hopkinton Zoning Board is beginning deliberations on the project. The Westerly Sun details what would be included at the rest area and why some people are against it.
Council OKs medical marijuana regulations
After two years of deliberation, the town now has special zoning regulations aimed at managing medical marijuana growing operations. The Westerly Sun has the details.
Gallery: Foliage in New England
Few things are more breathtaking than fall in New England. The Westerly Sun has a must-see photo gallery of some of the iconic scenes.
Explosive Saturdays planned for Paw Sox
After hearing from residents and representatives of the Pawtucket Red Sox, the Pawtucket Board of License Commissioners voted unanimously to approve the team's request to hold 12 fireworks displays following home games in 2017, including after every Saturday game at McCoy Stadium. Read about it in The Times.
Car tax rebate proposal tabled
For the second time in as many months, the Woonsocket City Council tabled a proposal to rebate some $727,000 worth of motor vehicle taxes to residents some councilors say were unfairly overcharged due to a change in appraisal practices by the administration that they weren't apprised of before signing off on a budget in June. Learn more in The Call.
Dam dismantling project planned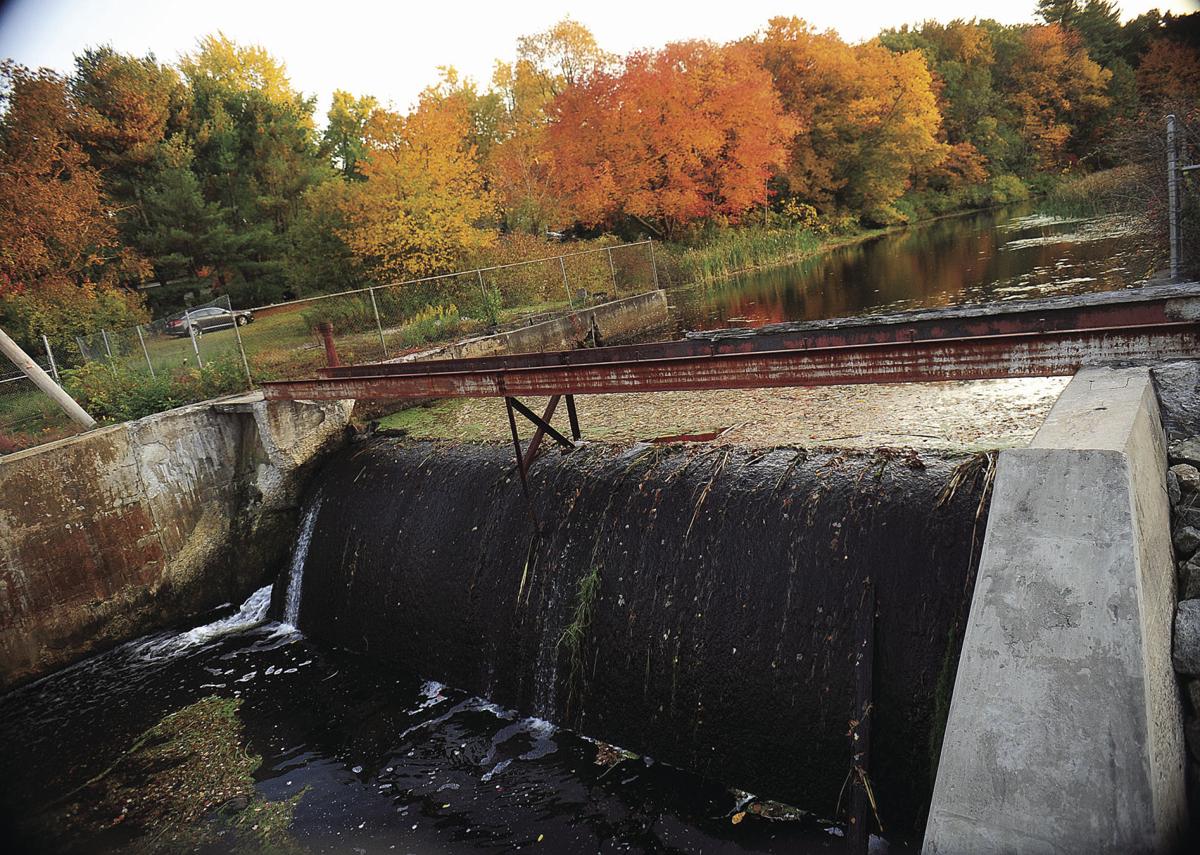 An approximate $1 million construction project to dismantle Bellingham's Old Mill Pond Dam, identified in 2011 as one of 100 dams in Massachusetts considered unsafe, is expected to begin in early November. The story flows in The Call.
Leite commits to St. Anselm
When Cumberland High School's Maddi Leite went to a softball camp this summer in New Hampshire, she hoped to attract the attention of the coaches at Northeast 10 conference schools Assumption, Merrimack, and Bentley. But it was St. Anselm College coach Jill Gagnon that contacted her after the camp, and that is where Leite verbally committed to attend after graduating in 2017. Read the story by Branden Mello in The Call and The Times.
Ordinance targets signs on poles
A new ordinance recently passed by the Johnston Town Council should bring down unwanted signs across town. Approved during the Oct. 11 meeting, Ordinance 2016-14 would levy a $25 fine for placing a sign on any pole erected by a utility company with the permission from the town for the purpose of transmitting utility services. The Johnston Sun Rise has the story.
North Providence voters to decide on $75M school improvements
Stephen Olney Elementary School, just shy of 90 years old, has not aged gracefully. Cracks spread like spiderwebs across the walls of the K-5 school. Exposed electrical wires line the walls, hanging like Christmas lights. Come Nov. 8, residents will have a chance to change these conditions in the district of some 3,500 students. On the back of the ballot is a referendum question seeking approval of a $75-million bond to upgrade schools in town. The Providence Journal has more.
Katie Brown Program making a difference
The Katie Brown Program was founded after Katherine Brown, a 20-year-old Barrington, Rhode Island, woman, was brutally murdered by a man she had dated on and off since high school. Now, a study by Bradley Hasbro Children's Research Center is showing the program is having an impact. Students tell The Fall River Herald News about an "eye-opening" experience.
New middle school on ballot in November
Like a student who has endured years of exhausting study and now just has to pass final exams to graduate, the proposal to build a new middle school in Barrington has one last test. Before construction can move forward, voters on Nov. 8 must approve a ballot referendum authorizing the town to borrow up to $68.4 million for the project. The state Department of Education has approved reimbursing the town at least $16 million, leaving taxpayers on the hook for up to about $52 million. The Providence Journal has more on how the money would be spent.
Investigation: RI medical marijuana grew unchecked
A decade later, a Providence Journal investigation has found a venture born from altruism has evolved virtually unchecked into a multi-million dollar industry with marijuana growers, doctors and the state itself profiting and positioning themselves for a time when recreational marijuana is legalized. You'll want to check out The Journal's in-depth report.
Limited time: Night swan boat rides
The pumpkins from the Jack-o-Lantern Spectacular aren't the only attractions at Roger Williams Park during October. It's also the only time you can catch a nighttime ride on the parks swan boats. The Providence Journal tells you more about the whimsical ride, plus how the boats came to be.
Battle over branding between Fall River, New Bedford
The leader of Fall River's chamber said Friday that "irrevocable harm is being done to the relationships here on the SouthCoast region," as the New Bedford and Fall River chambers debate the Whaling City's possible switch to a SouthCoast brand. The Fall River Herald News digs into this branding battle.
Opposition builds to federal transportation merger
A town selectman is joining other municipal leaders in a bid to get the U.S. Department of Transportation to reconsider merging some southeastern Massachusetts and Rhode Island communities into one group for transportation planning and funding. According to The Fall River Herald News, critics say it could have Rhode Island and Massachusetts battling over the same transportation funding.