Turning RI love into into a state-themed game
Rhode Islanders are passionate about their state, and Roberta Mudge Humble has discovered a unique way of sharing love for the Ocean State with both the "native and naïve." Humble, originally from Westerly, has lived in Warwick for more than 40 years. She teaches technical writing at the Community College of Rhode Island. She's also given presentations in every city and town in the state, addressed the State House for Rhode Island Independence Day, the National Conference of Secretaries of State, and said Governor Donald Carcieri recommended she "do something" with her positive positions on her home state. Now, as the Warwick Beacon reports, she's done just that, creating Rhode Island-themed games and books.
Evan inspires giving spirit
On Black Friday, the holiday giving spirit was on full display at Meadowbrook Lanes where Evan Huddon, 16, had organized a toy drive complete with Santa and Christmas tree and free bowling for everyone who brought an unwrapped present. No stranger to bringing his community together for good, Huddon held a benefit last year with donations going to three local organizations. That benefit was intended as a thank-you to the community, which earlier that year had contributed $10,000 to defray the cost of a new, wheelchair-accessible van for the Huddons to transport Evan, who has spina bifida and hydrocephalus.  The Warwick Beacon has more on this special young man.
'Pixel Picozzi' make Christmas brighter than ever
The yard looks like Frank Picozzi can't finish a do-it yourself project. Giant hoops reach over his driveway like he started to build a carport, only it's entirely open. Zip ties hold strings of plastic icicles to the fence running along Gristmill Road, but there's no garland. What look to be three giant pinwheels reach up from the roof, only it's obvious they don't turn. And the tree on the front lawn isn't a tree. It's a post with wires reaching to the top. As Picozzi tells The Warwick Beacon, by day, the house and yard are hardly a thing of beauty. That all changes as soon as it gets dark.
Must See: Spectacular holiday displays in Southern New England »
Trained in RI, service dog becomes media celeb
Earle the Service Dog is fast becoming a media celebrity and spokesdog for well trained and properly socialized service dogs. The cheerful and calm yellow lab had his 15 minutes of fame recently when a photo of him greeting Vice President-Elect Mike Pence in the Capitol Building went viral. Trained by an inmate at J.J. Moran correctional facility in Cranston, as part of the NEADS prison pup partnership to raise service dogs for the deaf and disabled, Earle has lived in Massachusetts with his partner, Chris Slavin, since February 2016. The Cranston Herald has more on this pooch's rising star.
Schools seek playground improvements
Spending on a five-year plan to improve playgrounds at local schools, and to pay for a portable stage for Westerly High School, and three new buses, were part of the annual capital improvement plan requests reviewed by the Planning Board Thursday. The Westerly Sun has more on the pricetag associated with the improvements.
Walk on beach turns into bird rescue
Bill Hofferth was walking on the Misquamicut Fire District beach at lunchtime on Wednesday when he spotted a large, white bird hunkered down in the sand. Hofferth, who lives in Scenic Heights, decided he couldn't just let the bird suffer in the wind and rain. "I saw it, I felt bad for it, but I figured 'well, that's nature doing its thing' but then I went back and put it on Facebook and people gave me different numbers to call." What happened next? The Westerly Sun has the details.
Can you dig it? Narrow River dredging project underway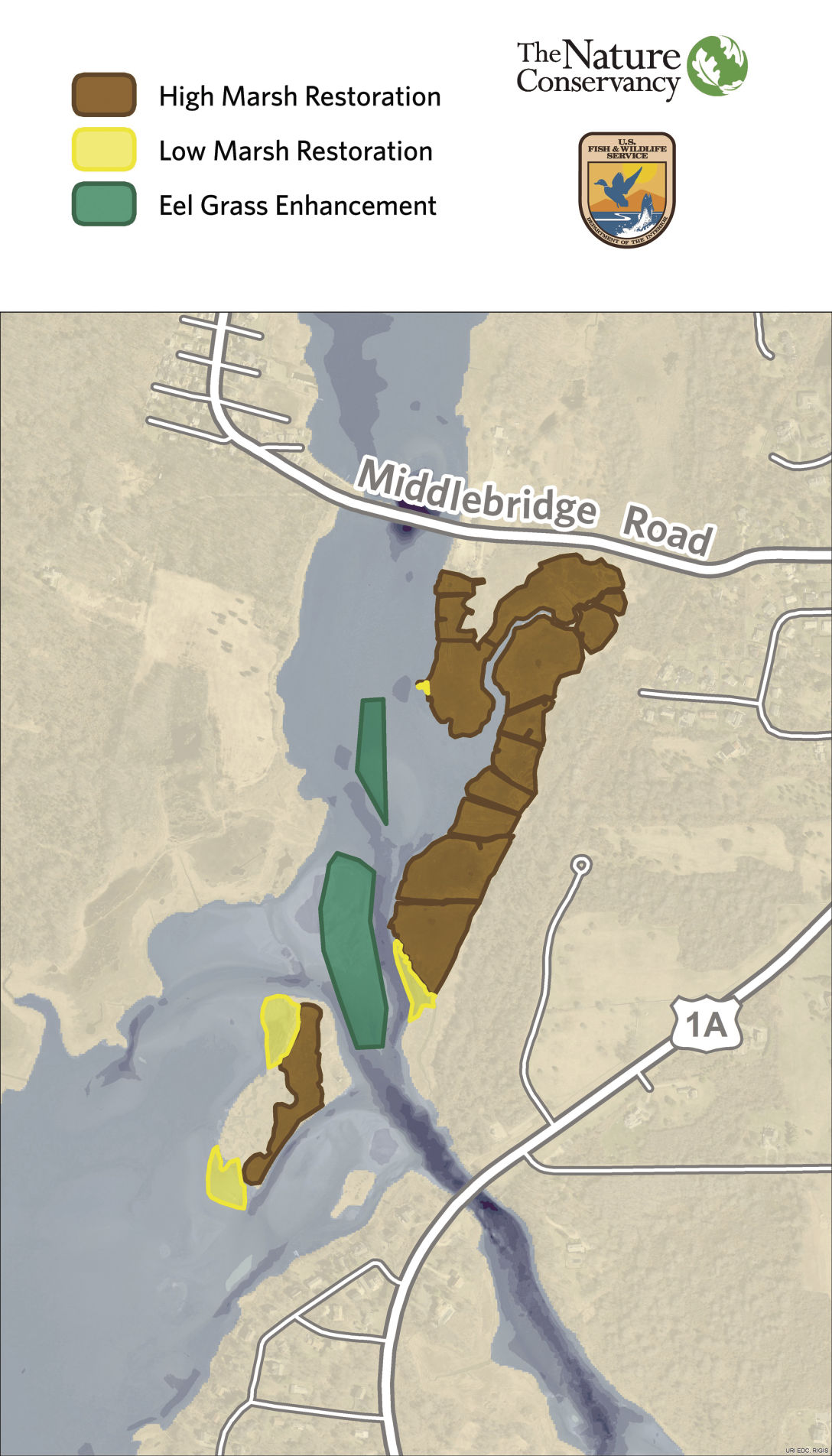 In late October, The U.S. Fish and Wildlife Service and The Nature Conservancy announced a project with the Coastal Resources Management Council that will restore and strengthen the saltmarsh habitat at the John H. Chafee National Wildlife Refuge. Now the project has begun. The Narragansett Times takes a look at why the dredging is needed in the first place.
Zoning board approves private school expansions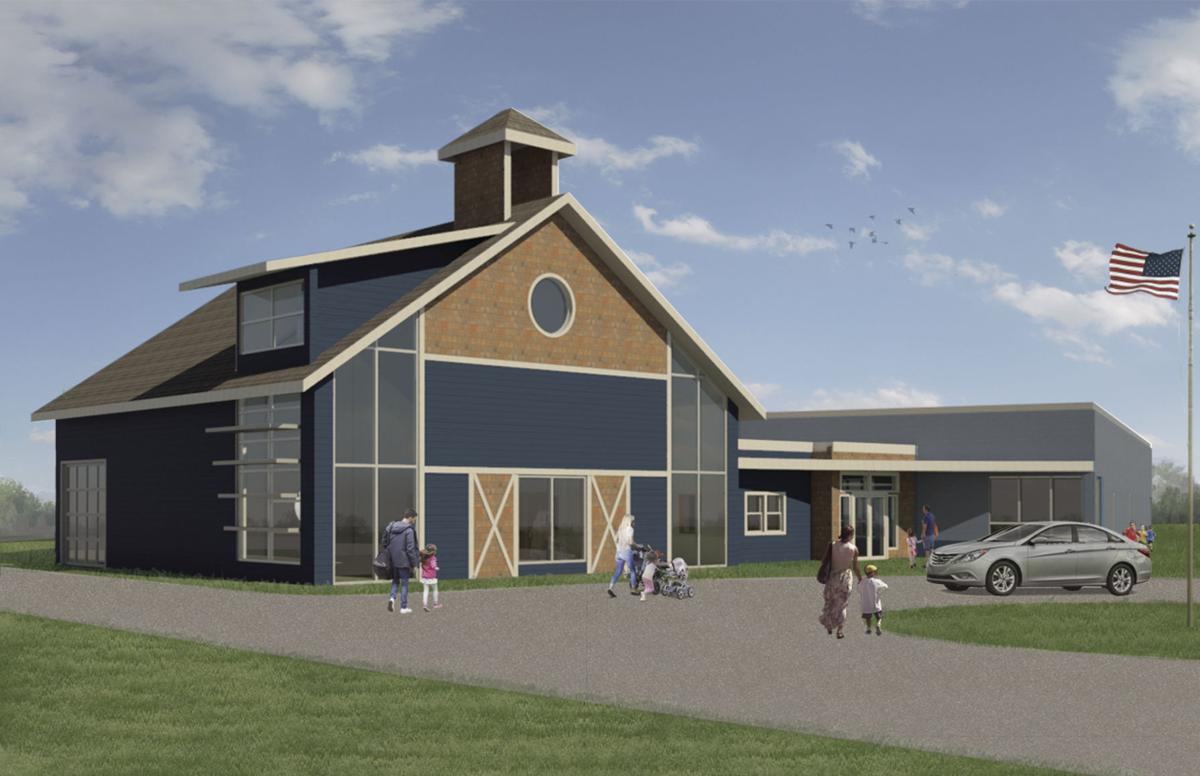 A recent zoning board of appeals meeting saw the approval of two proposed expansions for private schools in Narragansett. Both the Middlebridge School and Quest Montessori were petitioning the zoning board for relief from town ordinances in order to expand. The Narragansett Times has more details on the expansion plans for both schools.
Students learn about Mars Dome Project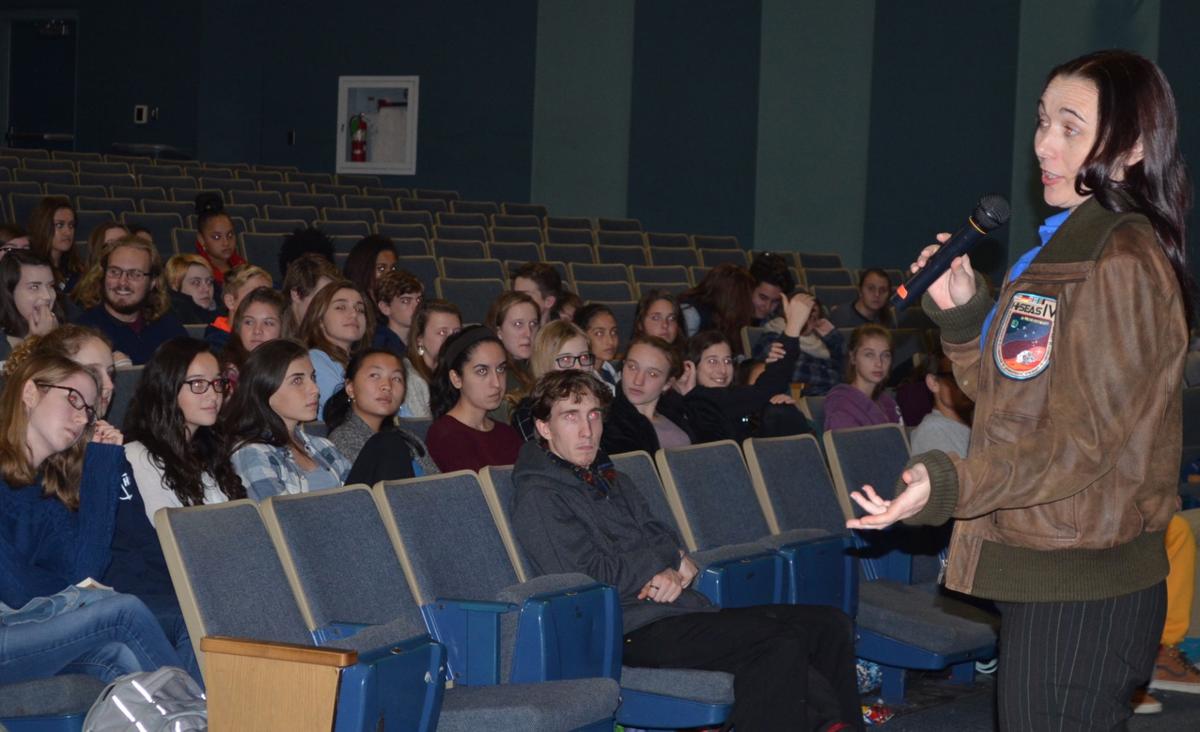 Students at South Kingstown High School were visited Wednesday by Sheyna Gifford, the physician among six scientists who recently concluded a yearlong simulated Mars mission. "These kids are the ones who are going to go [to Mars]," Gifford said, as students began to file into the auditorium. "This is 20 years off, they're going to be the perfect age to go. And they're going to support it or not with their tax dollars and their votes, so I just want to answer any questions they may have." The Narragansett Times has more on this mission to (simulated) Mars.
Murdered man wanted fresh start
Between the death of his mother when he was nine and later being shuffled from home to home, Dakota Gosselin did not lead an easy life. His girlfriend, Evalitza Danzot, said she had recommended Gosselin move to Maine "so that he could start over." That's where Gosselin's father and stepmother live. But he never got that fresh start. He was shot to death last month. The Pawtucket Times has more from the vicitim's girlfriend.
Council passes dog pen law
The City Council last week unanimously approved for final passage an amendment that will impose harsher penalties on the owners of dogs caught roaming through yards and streets around the city. The increased penalty states that if Pawtucket Police or Animal Control spot a dog roaming unleashed after having previously been cited by the city, the dog's owner would be required to tether their dog within their yard. If it happens again after that, the owner may be required to fence in their property. The Pawtucket Times has the details.
Mad Dog Cafe: Part coffee house, part art studio
To stand in the new Mad Dog Cafe is to be surrounded by relics handed down through owner Christina Quattrucci's family and by locally-made artwork – pieces so local that many of them were created just upstairs from the cafe. The Pawtucket Times has more on the treasures you'll find at this newly opened business.
Meet the real-life Superman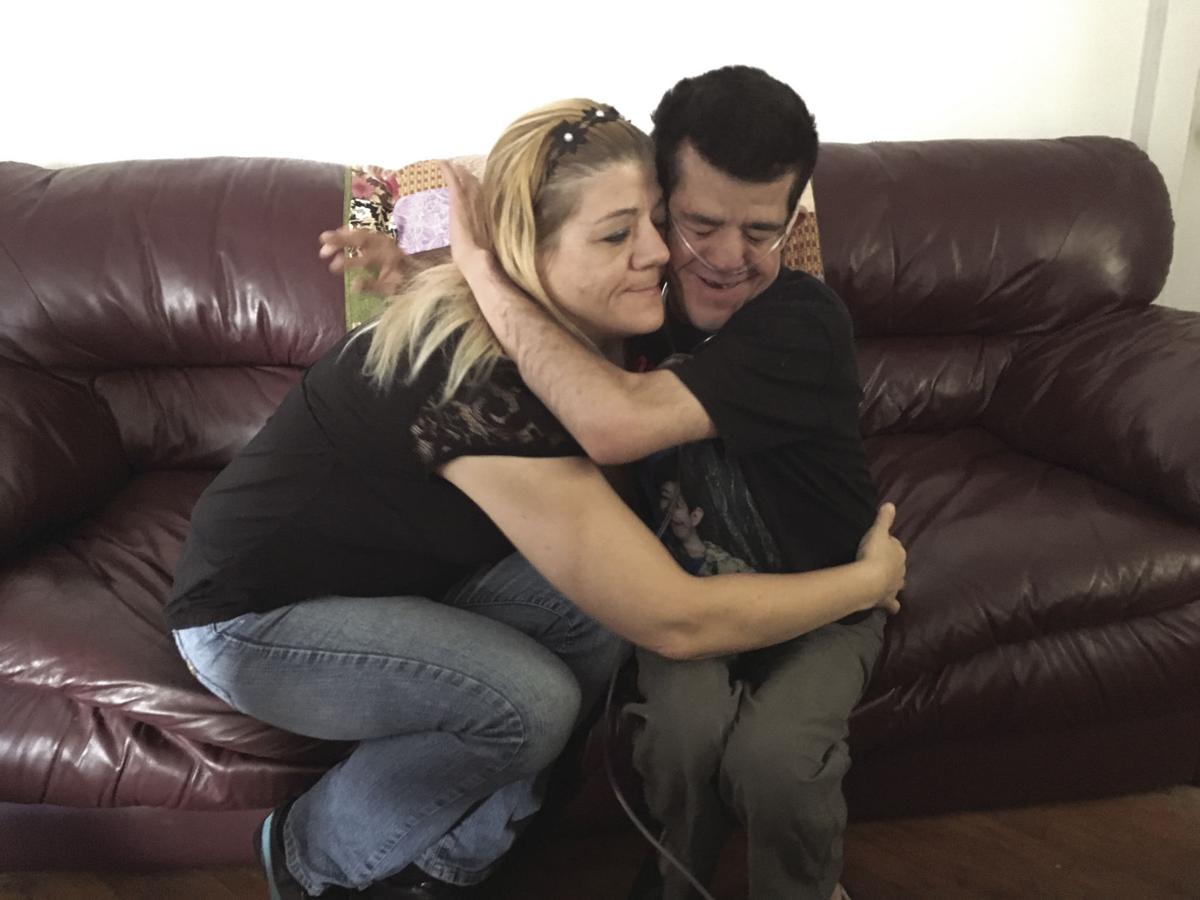 Jared Cournoyer is 28 years old, an age his doctors said he would never reach. Born with Noonan Syndrome, a rare genetic condition, Cournoyer bears the disease's classic symptoms of short stature, webbed neck and fingers, flattened features and head. He weighed only 9 pounds at a year old. He didn't walk until he was 8 years old and wasn't potty trained until 13. But by then, he'd already outlived his prognosis to die by the age of 10. The Woonsocket Call has more about why people who know him say he has real super powers.
Grant gives wings to butterfly project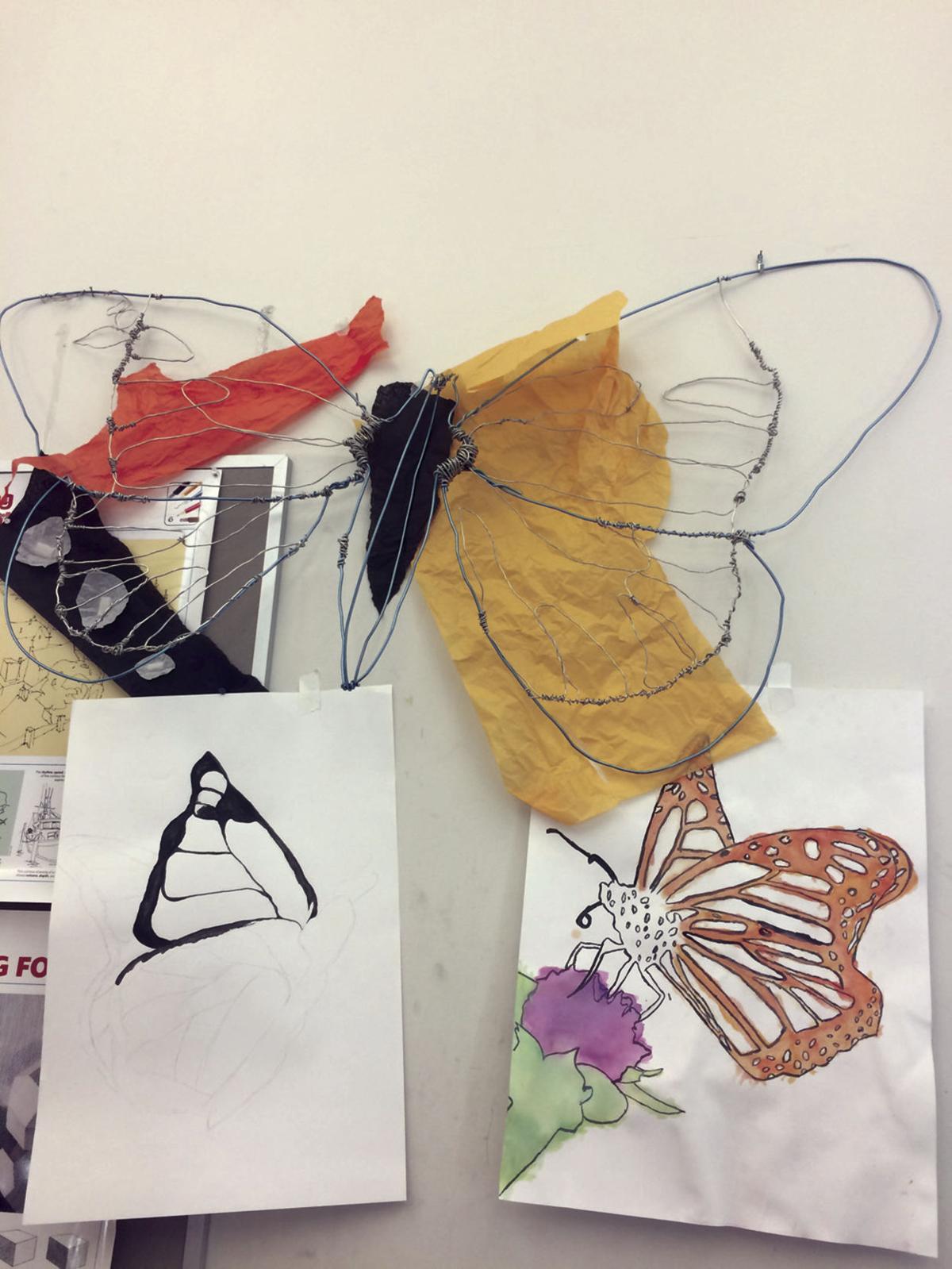 Thanks to a $300 grant from the Cumberland Garden Club, Cumberland High School artists will be creating creating giant wire monarch butterflies, watercolor paintings of butterflies and charcoal drawings of milkweed pods to hang near the school's cafeteria. It will serve as an environmental education project about the dwindling monarch butterfly population, said Betsey MacDonald, the CHS art teacher who applied for the grant. The story takes flight in The Woonsocket Call.
Giving tree that gave its all celebrates in style
Homeowner Bob Casey of Borden Avenue spent two weeks decorating his 120-year old maple tree. Ten rolls of duct tape and 1,500 lights later, he'd created one of the larges candy canes Johnston has seen. The Johnston Sun Rise has more about the tree's history and why this holiday is bittersweet for its owner.
13 JHS students headed to All-State Music Festival
Bang the drums and sound the trumpets, Johnston High School's music students now rank among the best in Rhode Island. On Nov. 19, more than 2,000 high school music students ascended upon Moses Brown School in Providence and auditioned for the Rhode Island Music Educators Association (RIMEA) All-State Ensembles for a concert that will be held on March 19 at The Vets in Providence. The concert will feature conductors from around the country. Last week, JHS Music Department Chairman Ronald Lamoureux learned the results, and Monday announced, "We are proud that we'll be sending 13 students to the All-State Music Festival…this is the largest cohort of students being sent to the All-State Festival in Johnston High School history." The Johnston Sun Rise has more about the honor.
Tiverton casino talks set to begin
As the Tiverton Town Council sets its new leadership, one of the biggest issues facing the panel will be plans to build a casino in town. And it appears, the council has no plans to drag its feet dealing with it. Now that both local and statewide voters have approved the gaming facility, The Fall River Herald News details what's next for the plan.
Middletown house sells for $4.9M
Chartwell House, a residence at 311 Indian Ave. in Middletown, was sold Wednesday for $4,925,000, according to Residential Properties Ltd. This transaction is the highest priced sale in Middletown since September 2015, when 791 Indian Avenue sold for $5,175,000. The Providence Journal has more information on the sale.
Providence will hold public hearing on proposed fire contract
The City Council's Finance Committee moved one step closer Thursday night to its long-awaited decision on a proposed union contract with firefighters. The panel's chairman, John Igliozzi, announced that the committee will hold a public hearing soon, saying after the meeting that he expects the hearing will be during the next month, and a vote on whether to recommend the contract to the full council shortly afterward. The Providence Journal has the details.
Two RI charter schools oppose Trump pick for secretary of education
Two charter schools, The Learning Community and Blackstone Academy Charter School, have come out against the nomination of Betsy DeVos as U.S. Secretary of Education. DeVos is a proponent of charter schools, so why are two of the state's charter schools not happy about the nomination? The Providence Journal sorts it all out.
Days numbered for McDonald's train
The McDonald's train at the William S. Canning Boulevard burger restaurant will be chugging along sometime in the near future. It's been closed to the public for some time, and will eventually be hauled away before the McDonald's is remodeled, likely in 2018, according to McDonald's spokeswoman Taylor Gallagher. So, what will happen to the landmark? The Fall River Herald News is full steam ahead with details.
Chance Walmart encounter ends with puppy love
You can get practically anything you need or want at Walmart. But a dog? That's what Pamela Pires got when she went shopping Monday night. Pires wasn't looking for another pooch — she's got three — but, when she met a man in the Walmart parking lot who was giving up his dog, her animal loving heart told her to take the pup. But, as The Fall River Herald News reports, she can't keep the pooch either.
Swansea man tapped as Christmas parade grand marshal
Thursday, Oct. 27, began as a seemingly normal day for Michael Cote. He was heading to the library at Coyle and Cassidy High School to give a presentation to an advisory group when he noticed something odd. He saw many familiar faces but not the ones he was expecting to see for his simple presentation. Staring at him from the crowd as he entered were his former student Mayor Thomas Hoye Jr., some of his current students, his wife, his children and even his grandchildren. It was then that it was announced that Michael Cote, a Swansea resident and the director of community service at Coyle and Cassidy, will be the 2016 grand marshal for the Taunton Christmas Parade Sunday. The Fall River Herald News has more on why Cote was tapped for the honor.