Warwick's 1st female trash truck driver ready to roll
Kelly Menard says she likes change, but she never imagined herself as an agent of change in a bastion for males. On Tuesday Menard, the mother of two, punched in as the first female truck or equipment driver in the Warwick Department of Public Works. While she'll be driving one of the city's trash or recycling trucks, the first day was spent lifting "heavy trash" into the back of a truck. Pickups included couches and an assortment of furniture. The Warwick Beacon has the scoop.
City calendars aren't in the mail…yet
Few things – not even taxes – can mobilize Warwick citizens like the annual Warwick calendar. Tthe City Hall switchboard is lighting up again with calendar calls. This time there is a calendar, but because of bindery problems it hasn't been stapled and won't get into homes until after the New Year. And, as The Warwick Beacon reports, what has chief of staff and director of Public Works David Picozzi even more perturbed is that the printer can't say when it will reach residents.
Winman custodian plans marriage in retirement
Steve Garvey was 18 when he went to work for the Warwick School Department. That was 43 years ago, and while he has no specific plans, he figures it's probably time to do something different. So, he's going to get married. The Warwick Beacon has more on Garvey's career and how his co-workers discovered his happy news.
EG Animal Protection League finds home in Cranston
The East Greenwich Animal Protection League, which has had homes in East Greenwich, Cranston and Warwick might finally have a permanent home. After four location changes – each move meaning transporting animals, equipment, computers, paperwork, and everything else at the shelter – and three months at their current Warwick location on Hallene Road, EGAPL hopes to move into the former Cranston Casting Company on 44 Worthington Avenue. The Cranston Herald has more on the organization's potential new home.
Sex offender charged with 5 counts of failing to register
Charges are mounting against a local man after police said he repeatedly has avoided registering his address as a sex offender, leading to five recent charges and 19 within the past two-and-a-half years. The Westerly Sun has more on how they tracked the suspect down after months.
Misquamicut motel owner hopes to extend season
The commercial landscape along Atlantic Avenue could change significantly if Gene Arganese's vision for his Sandy Shore Motel comes to fruition. The Planning Board recently took a look at Arganese's pre-application and conceptual plans for a third story, 150-seat glass enclosed restaurant with a retractable roof. The Westerly Sun has more on the plans.
Westerly Crossings expansion hits snag
What one town official is describing as "confusion and blurriness" related to conditions imposed on various phases of the development of the Westerly Crossings shopping center will delay progress on the proposed addition of three new stores and two more restaurants at the site. So, what's the hold up? The Westerly Sun has the information you want.
Group challenges DEM on mute swans
Friends of Animals, a Connecticut-based animal advocacy organization, is challenging the Rhode Island Department of Environmental Management for its methods of controlling the state's mute swan population. Priscilla Feral, president of Friends of Animals, said Rhode Island's mute swan population has decreased from 1,060 in 2013 to 546 today. The Narragansett Times has more on the conflicting reports and the reasons for the population control in the first place.
NK reveals plan for Old Town House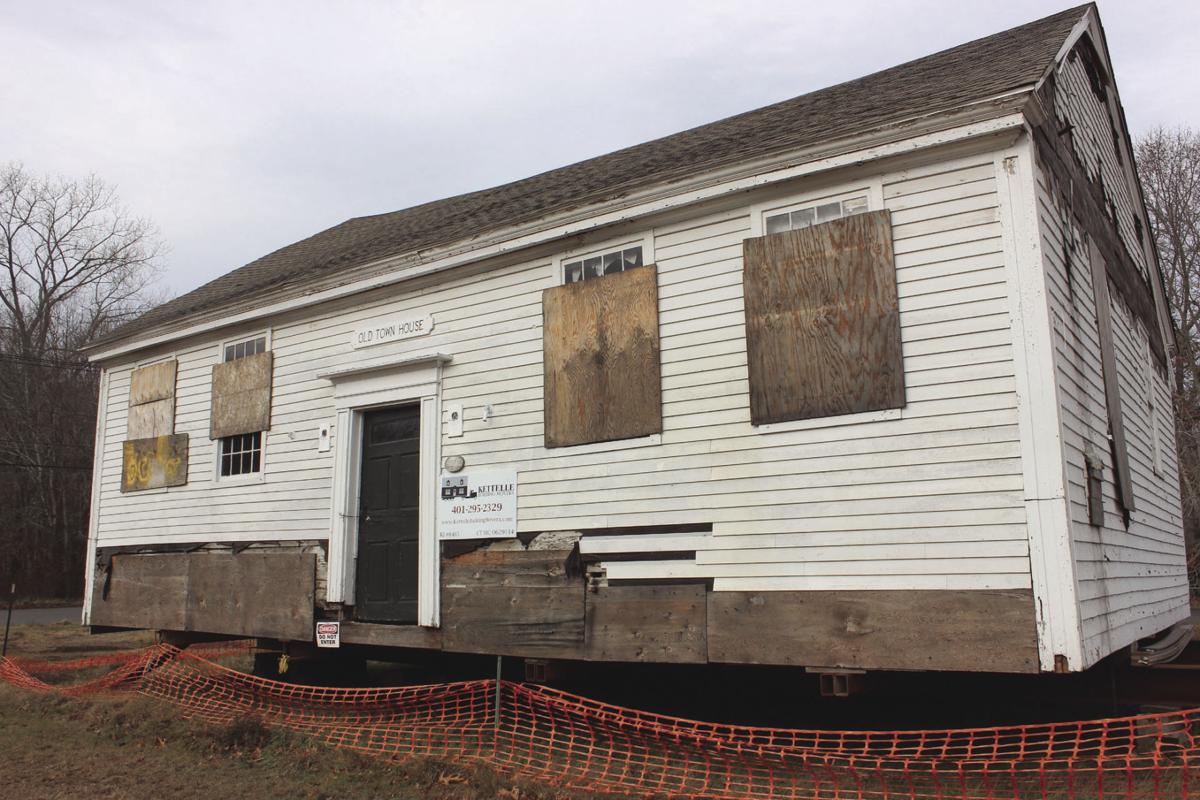 Driving along Philips Street towards Wickford, many residents for the past several months have wondered what the town is doing with the old white building set back from the road. The Olde Town House, which was moved from West Main Street to its present location in 2013, will now be incorporated into a larger architectural scheme called the 'Wickford Heritage Center.' The North Kingstown Times has more on the plans, that also include a new playground.
Turning cancer scars into works of art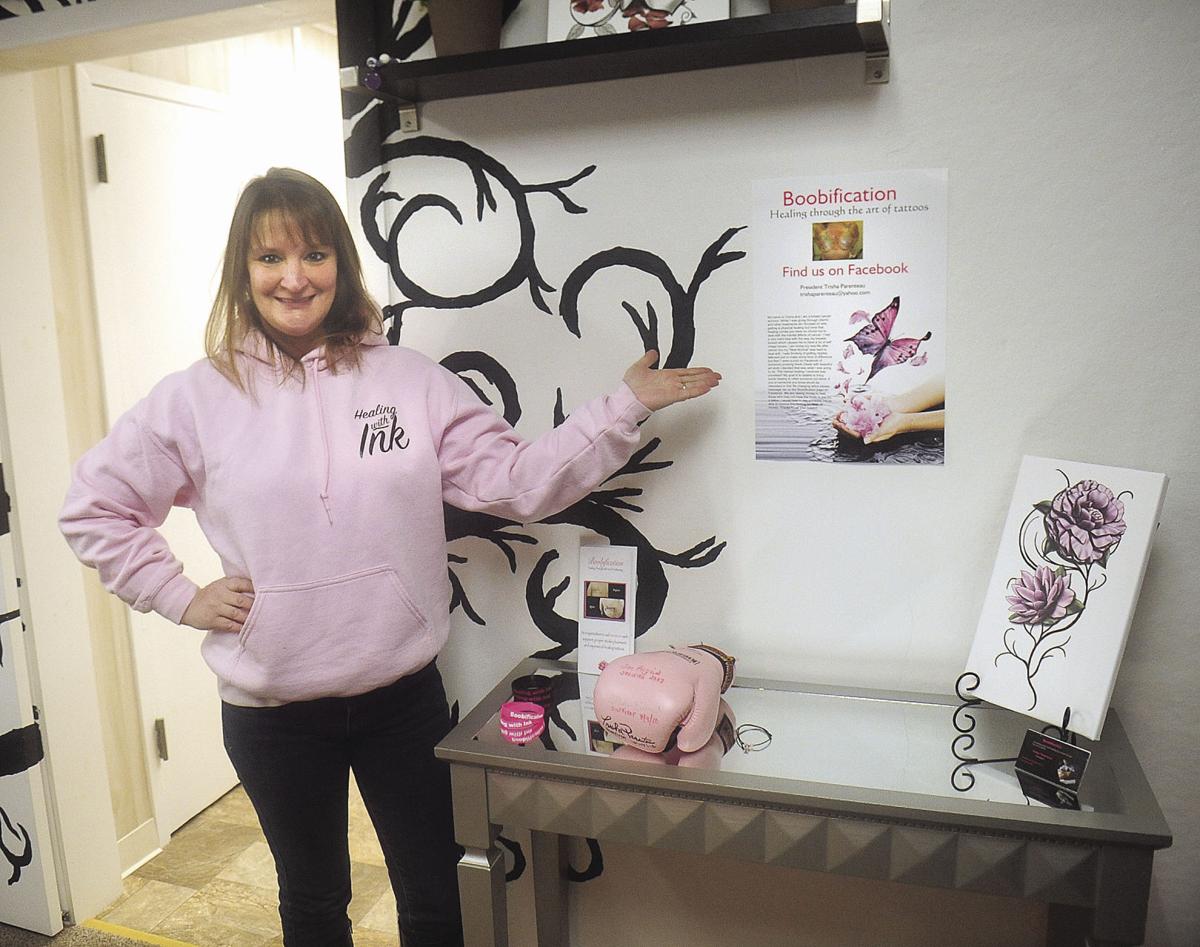 When Trisha Parenteau was diagnosed with breast cancer in 2012, she knew she wasn't going to die. She figured if she could just make it through the pain and discomfort of chemotherapy, she'd be okay. To help her healing process, she did something she had never done before: get a tattoo. The first one was on her back, but she is in the process of working on another tattoo that is completely different. The Woonsocket Call has more on her courageous fight, how she turned her scars into works of art, and how she's helping other survivors do the same.
Top Stories of 2016: New era for Woonsocket police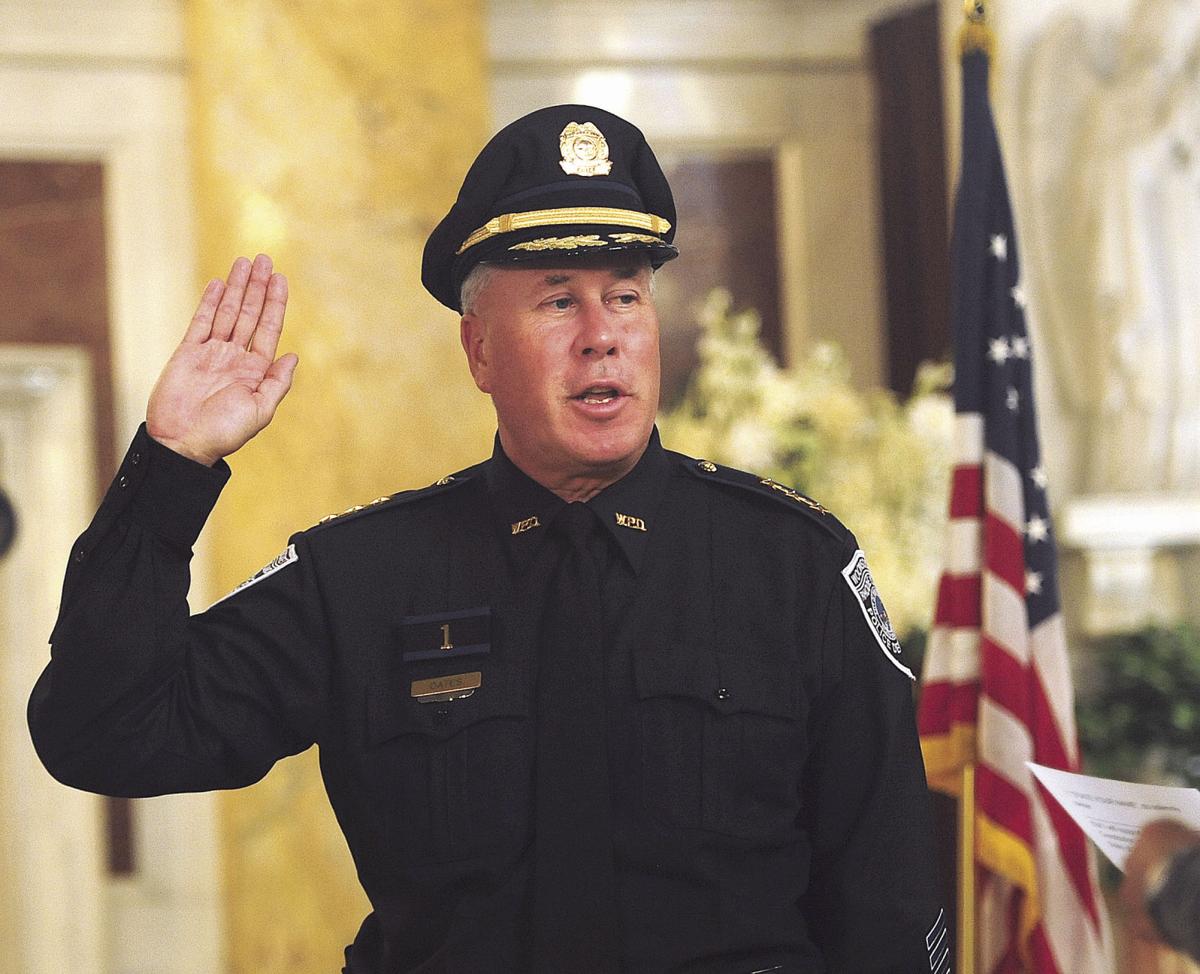 There was a new chief in town in 2016 as the Woonsocket Police Department came under the command of former Deputy Providence Police Chief Thomas F. Oates III. Oates was a highly-decorated, 44-year veteran of police work who entered the lively competition to succeed former Police Chief Thomas Carey last winter. Oates had spent 36 years with the Providence Police Department, rising to second-in-command, after starting his career a few years earlier with the Smithfield Police Department. The Woonsocket Call take a look back at how Oates was chosen for the job.
After 29 years, she never let her guard down
After 29 years of serving as a crossing guard for city schools, Patricia Draine on the Thursday afternoon before Christmas break heard her final bell and safely ushered her final collection of children across Benefit Street. She's hanging up her stop sign and is retiring. The Pawtucket Times has more on Draine's career.
Silver Top off to its next stop
The next step in the saga of the Silver Top Diner will take place next week, as the 78-year-old dining car will be moved from the parcel of land on which it has sat vacant and unused for more than a decade. The Pawtucket Times has more on the upcoming move and the next chapter in the restoration efforts.
Father released from hospital after stabbing
It's been just over a week since a Christmas Eve dispute ended with a father in the hospital and his daughter shot dead. The Johnston Sun Rise has the latest on the dad's condition and the investigation into the incident.
Rapper shoots music video at local gym
The championship belts displayed inside Christina Rondeau's Kickboxing Corporation and Rhode Island Fitness Center speak volumes about the Johnston resident and businesswoman. Rondeau is a champion professional kickboxer and boxer. She also holds a Master 5th Degree Black Belt and is a former member of USA Kickboxing that toured Poland, Italy and Ireland for three months. Now, as the Johnston Sun Rise reports, she's adding another accomplishment to her resume – music video star.
From shaping the land to farming it
"Respecting the Protein" is how Martin Beck signs his emails and blog posts for his meat-raising operation, New England Grass Fed. Beck, 54, lives in Hopkinton and recently leased 100 pristine acres in Portsmouth for Cloverbud Ranch, where he will raise and finish beef cattle in an ecologically-friendly manner. The Westerly Sun highlights Beck's story as part of a series examining local people who have reinvented themselves.
Innovators to watch in 2017
Rhode Islanders with big ideas are finding new ways to develop products, devices, applications, computer models, methods and policies that are solving problems in business, education, the arts, government and health care. The changes will strengthen the economy, improve schools and better the quality of life. The Providence Journal takes a look at 11 R.I. innovators worth keeping your eye on this year.
Brown researchers fear loss of funding under Trump
Anxiety over what a Trump administration will mean for public health and the funding that drives its research is one that's shared by many at Brown, from top administrators and department heads to professors, some of whom are speaking out on blogs posted on the university's website. The Providence Journal takes a look at the concerns.
Fall River Veterans' Center in need of significant repairs
Gaping holes in the ceiling from fallen panels damaged by a leaking roof. Old windows lacking insulation that a good breeze can blow curtains back and forth. These are just some of the major problems that have dogged the old Pine Street building housing the Fall River Veterans' Center for years. The Fall River Herald News details the problems and why some city council members aren't happy with efforts to fix the building.
New life for old Durfee Tech building
It's been vacant for 15 years. Now, there is new hope for the Durfee Tech building. Alan Macomber, one of the developers of Commonwealth Landing, confirmed Thursday that he plans to buy the building and develop it for apartments and artist lofts. The Herald News has more on plans for this new artist community.
Mayor Correia sets sight on second term
Just one week shy of his first full year in office, Jasiel Correia II made it clear Wednesday that he intends to make a second run for mayor. The freshman mayor, the youngest in Fall River history, told The Herald News he thinks he can bring exactly what the people have expressed they need.